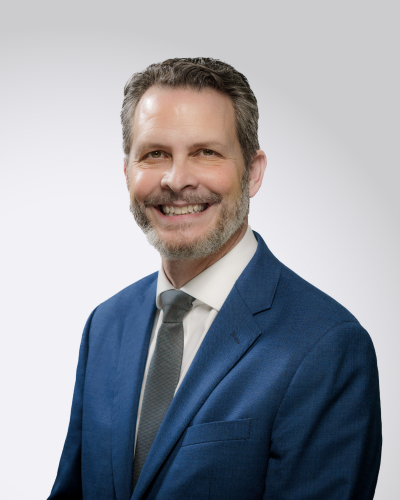 Welcome to the University of Doha for Science and Technology! We are happy to have you join our energizing UDST community, and we are excited for the experiences you will have at UDST.
Our major role in Student Affairs is to create an environment that fosters student success, learning and development, all in support of the institutional mission to advance applied higher education. We strive to provide UDST students with a holistic experience that broadens the mind, strengthens the body, and inspires the spirit. 
Your journey at university goes far beyond the classroom. You will find that campus life is full of opportunities for involvement, and you are sure to find a few that capture your attention. As you become involved on campus, we encourage you to develop your talents, lead with integrity, celebrate unique perspectives and differences, and contribute to the betterment of our community. 
I invite you to explore the campus, ask questions, meet faculty and staff and learn all you can about your university. Study hard, make new friends, get involved and have fun. We are here to support you in any way we can and help you reach all of your goals.
Dr. Christopher Bridges
Vice President, Student Affairs
Vice President, Student Affairs Bio
Dr. Christopher Bridges is the Vice President, Student Affairs at the University of Doha for Science and Technology (UDST) and has over 25 years of higher education leadership experience.
Prior to joining UDST, Dr. Bridges served as the Vice President for Enrollment and Retention at the Art Academy of Cincinnati. He has also worked as the Dean of Students and Senior Lecturer for Yale-NUS in Singapore, Vice President for Student Affairs and Admissions at Mansfield University, and has served as a consultant for higher education strategic planning and equity gap reduction. Dr. Bridges holds a Ph.D. in Higher Education Leadership and Administration from Ohio University and earned his M.S. in College Student Personnel at Miami University.
Dr Bridges has worked closely with teams at multiple institutions to achieve record breaking enrollment and retention rates by keeping student success at the center of his work. His teaching has been centered on qualitative research and he has presented at many student affairs conferences and served as both keynote speaker and panel member.