Introduction
Peer Tutoring Program is a free service that enables you -the student - to join a tutoring group for a course that you are having difficulty in. Each group will be tutored by a student who received an 80% in that course. All students are eligible to receive up to 40 hours of tutoring per semester.
Courses in which tutoring is provided are subject to change each semester based on students need. The Peer tutoring program covers courses from all schools except School of Foundation Studies and courses covered by the Help Centers.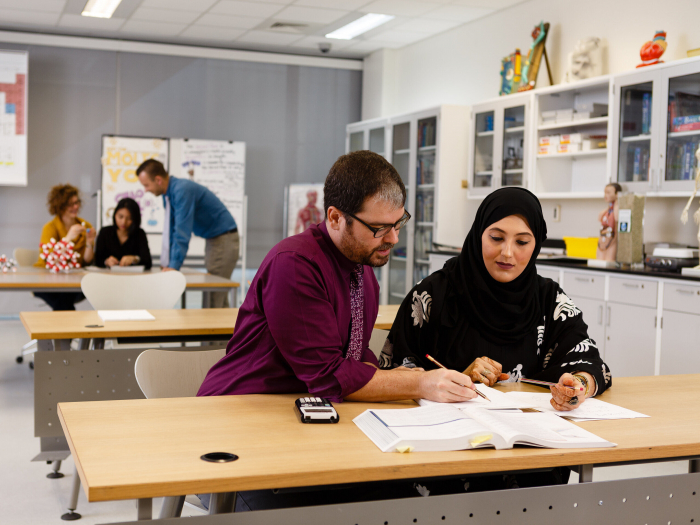 Eligibility
Student are eligible to receive tutoring in more than one course as long as a tutor is available for the courses. Priority is given to students who are repeating a course, received a grade below 70% in a pre-requisition course, having an overall score that is below 70%, and Additional Educations Support Students -AESN (students with special needs).
Fill the Application
To receive tutoring or request to be a tutor, fill the application on D2L course "Student Success and Counselling".