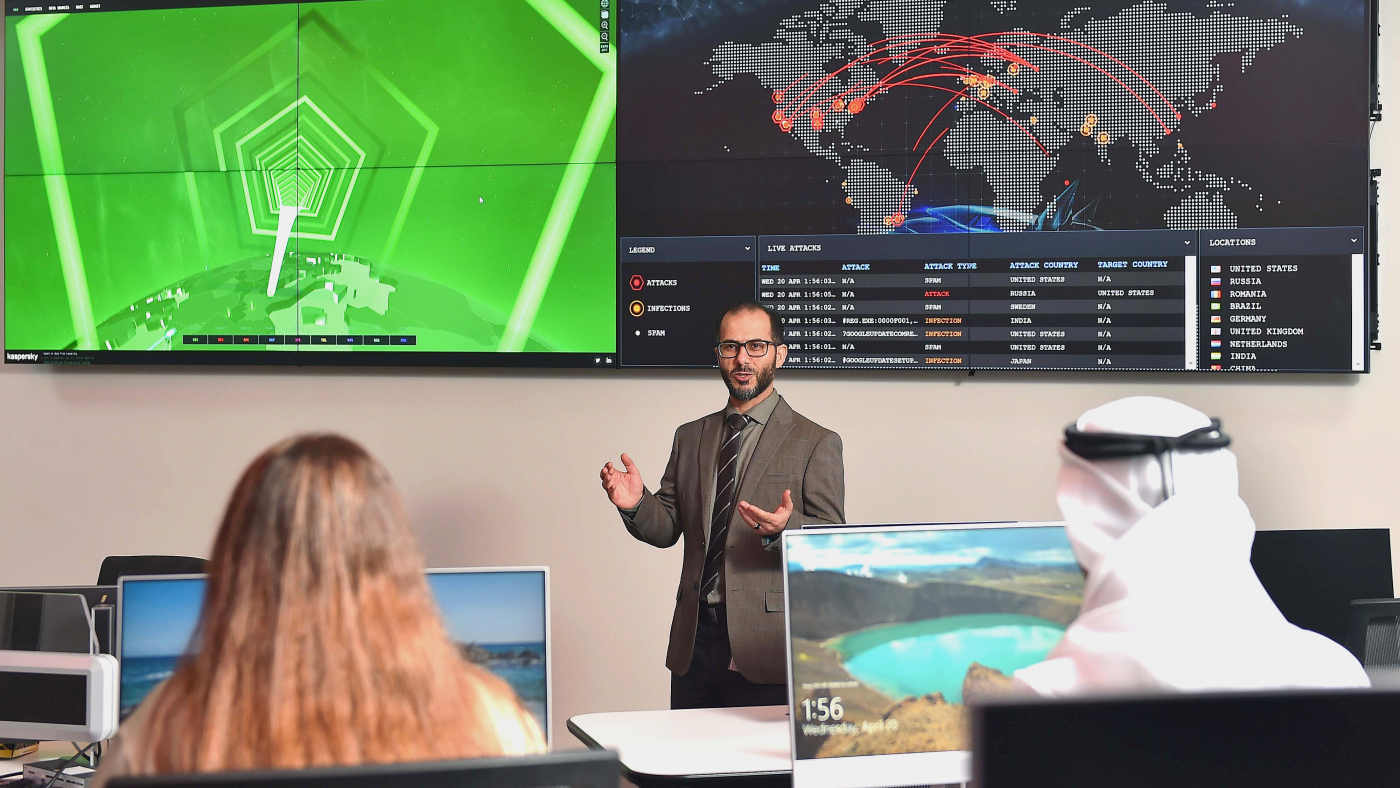 UDST Joins EC Council as an Academia Partner to Advance Cybersecurity Education
University of Doha for Science and Technology (UDST) has signed an agreement with EC-Council, inventor of the Certified Ethical Hacker Certification (C|EH) and a global leader in cybersecurity training and education to join its Academia program, emphasizing a solid commitment to practical cybersecurity education.
Over the past 20 years, EC-Council has been steadfast in its commitment to building a culture of security by pioneering cutting-edge cybersecurity training and education programs. These programs are pivotal in equipping individuals with the necessary knowledge and skills to safeguard digital landscapes against evolving threats. The cornerstone of EC-Council's endeavors lies in its Academia program, an innovative initiative designed to bridge the gap between the theoretical realm of academia and the dynamic landscape of practical cybersecurity application.
The program aims to enhance students' readiness for the prevailing cybersecurity challenges encountered by all organizations today by incorporating industry-standard certifications into educational curriculums. The agreement allows UDST to incorporate well-recognized cybersecurity certifications like the Certified Ethical Hacker (C|EH) and Computer Hacking Forensic Investigator (C|HFI) into its cybersecurity degree program. Students will also be provided with access to EC-Council's educational platforms and resources, ensuring they gain both theoretical knowledge and practical skills.
Dr. Salem Al-Naemi, President of UDST, said, "Our agreement with EC-Council is a direct response to the global need for skilled cybersecurity professionals. Becoming an EC-Council Academia partner and including access to cybersecurity certifications in UDST's degree programs ensures our students get the practical knowledge they need alongside their academic studies. This isn't just about enhancing our curriculum: it's about giving our students a tangible advantage as they enter the workforce. They will graduate with recognized certifications and skills that are in high demand worldwide, aligning their careers not just with national and global cybersecurity needs but also global business needs."
Jay Bavisi, President and CEO of EC-Council Group, said, "EC-Council's collaboration with the University of Doha for Science and Technology comes at a crucial juncture in Qatar's cybersecurity landscape. In today's digital age, as the nation experiences unprecedented technological advancements, the need for well-fortified cybersecurity measures has never been more paramount. This collaboration represents a leap forward in reinforcing cybersecurity education within the region, addressing the current gap in specialized talent and expertise. Together, we envision cultivating a new generation of cybersecurity leaders poised to become the cornerstone of Qatar's National Cybersecurity Strategy."
The agreement between the two educational institutions will not only reinforce the quality and industry relevance of UDST's programs but also align with the objectives outlined in Qatar's National Vision 2030, which highlights the development of a knowledge-based economy supported by technologically skilled individuals. The online signing ceremony united both organizations in a mutual commitment to promote and advance cybersecurity education. The collaboration is expected to produce graduates who are well-equipped to navigate and protect against the cyber threats of the modern world.