Join the Foundation Program to assure that you are academically and personally ready to progress to one of the University's English-taught diplomas or degrees.
Improve your English language to reach the required level of English to be successful in your program.
Bridge the gap between school and university. Education standards differ around the world, from teaching methods to qualifications.
Make friends in a supportive environment while building your confidence to succeed in an English-taught diploma or degree. Smaller class sizes with an experienced instructor make this possible.
The Foundation Program at UDST is ideal to improve your English and Maths skills to kick-start your educational journey.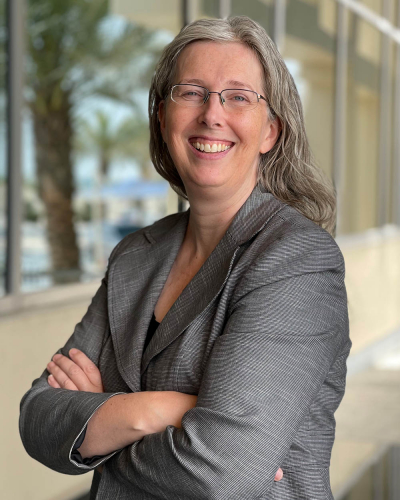 Welcome Message from the Academic Manager
Krista Jack
Foundation Program Unit
Welcome to the Foundation Program where students take their first step in their learning journey to become University students at UDST.
Our mission is to provide you with the fundamental knowledge, skills, and attitudes necessary to successfully complete your future studies.  Each day, this mission is achieved through our highly qualified faculty members whose rich experience, dedication, and commitment to professional development aid in creating a rich and robust program that prepares you, our students, to prosper in your educational journey.
Become a Student
Take the next steps in getting your professional training at UDST