Student Services
While you are studying at UDST, there may be certain services or official documentation you require regarding your student record and/or finances.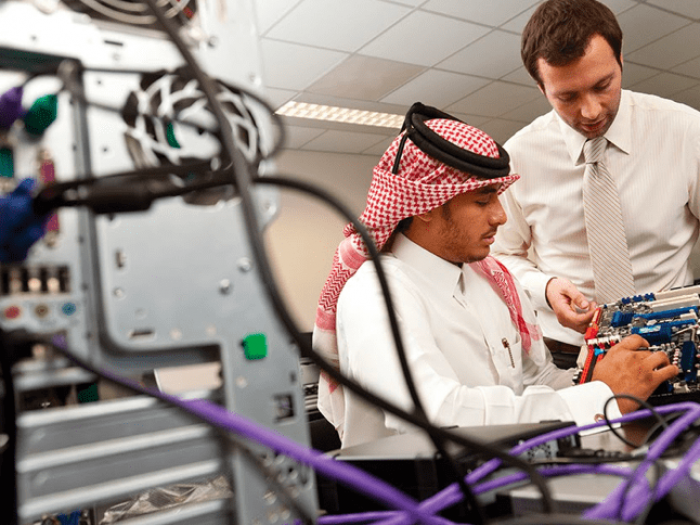 Student Information
UDST is a community of students and staff involved in learning, teaching, research and other activities, both on campus and online.
Harassment
What is harassment? 
Harassment means to be aggressive towards others or to frighten, disturb or bother others. At UDST we believe everyone has the right to go through their day free from any kind of harassment. 
The University has a policy to protect you called the UDST Harassment Policy and Procedure. This policy assures all employees, students, guests, vendors and clients the right to work, study and enjoy related activities harassment-free. This applies across all University-owned or operated property and facilities. 
In other words, there is no place for harassment anywhere on the UDST campus. 
The policy language below may be difficult for you to understand. But if your feelings tell you that you are being or have been harassed, come and talk to us in private. You can see the student counsellor or come to Student Affairs in Building 6. 
The UDST Harassment Policy explains that harassment includes any of the following: 
Sexual Harassment 
This includes sexual comments, gestures or physical contact that the individual knows, or should reasonably know, to be unwelcome, unacceptable or offensive. Sexual harassment is not wanted, one-sided and/or hurtful. 
Discriminatory Harassment 
Based on race, religion, religious creed, age, sex, sexual orientation, marital status, family status, physical or mental disability, political opinion, colour, or ethnic national or social origin that is directed at, is offensive to, undermines performance, and/or threatens an individual's economic livelihood. 
Personal Harassment 
Occurs when an individual uses his/her authority or position to undermine, sabotage or otherwise adversely affect the career or program of another person. It includes, but is not limited to, repeated offensive comments and/ or actions that demean and belittle an individual and/or cause personal humiliation. It may also include threatening to hurt others, trying to get money from others, forcing others to do something they do not want to do, and/or the filing of unproven and/or hurtful claims of wrongdoing.
Student Rights and Responsibilities
Information on Student Rights and Responsibilities is identified in UDST's STUDENT CONDUCT POLICY, PL-ST-01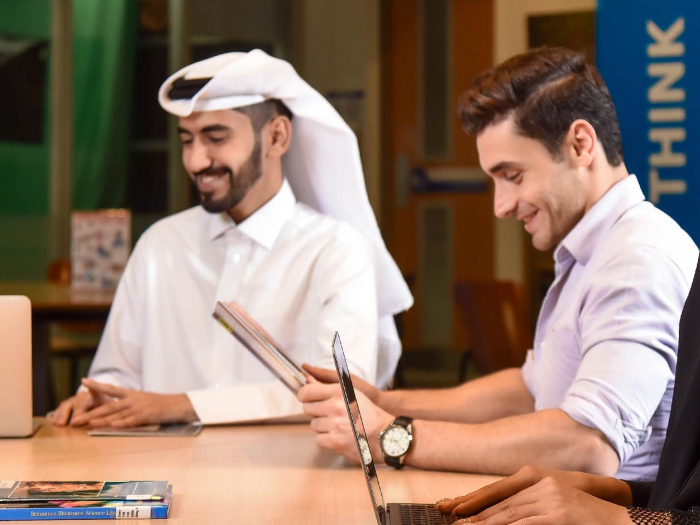 Sponsorship Opportunities
If you have a career goal and wish to be a sponsored student studying at UDST, you are encouraged to contact the Human Resource Departments and Training Centers in all sectors (government, industry and private sector), or you can ask the sponsorship team. Create your own opportunity to become a highly skilled professional, ready to assume a profession in the Qatari workforce.
Email: Sponsor@udst.edu.qa
Office: 4495 2650 
Academic Awards
UDST offers opportunities to students to receive a number of academic awards. The academic awards do not require an application and are determined based on academic performance in terms of students' weighted averages. Some academic awards are determined based on academic performance coupled with other specific criteria such as contribution to university life, faculty recommendation, etc. Full information about academic awards is available at the Admissions & Registration Directorate. 
Become a Student
Take the next steps in getting your professional training at UDST