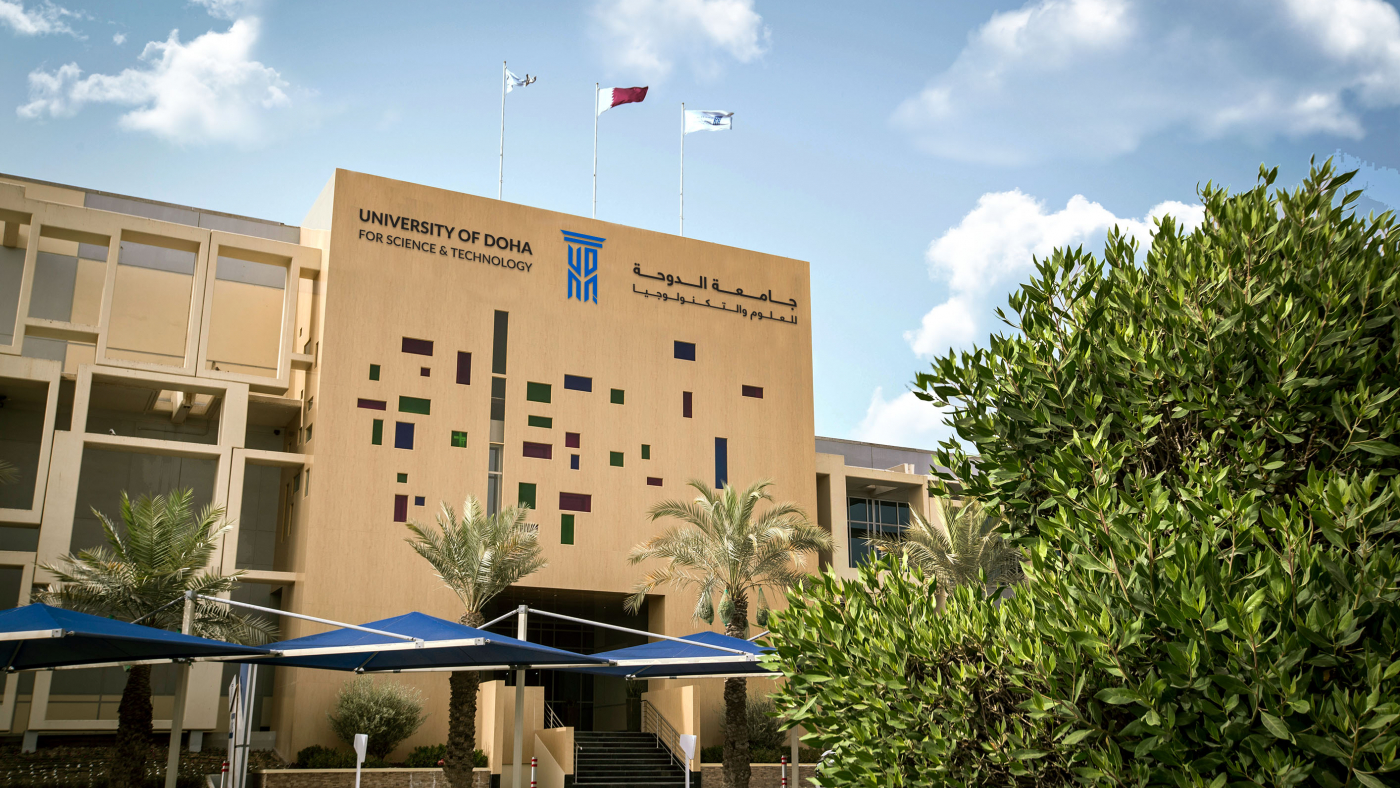 UDST students distribute Iftar meals to workers on campus in collaboration with Qatar Charity.
Students from Deen Club and Volunteering Club at University of Doha for Science and Technology have joined hands with Qatar Charity to serve meals for 450 workers on campus during Iftar time.
This initiative aims to reach workers at UDST from different campus divisions such as safety and security, housekeeping, maintenance, civil and more.
Students had the pleasure to organize the packed boxes and distribute them to workers who were seated at the University's cafeterias. Such initiatives engage the youth, teach them valuable skills and help them understand the true meaning of Ramadan and the importance of volunteering in providing a sense of community.
Dr. Salem Al-Naemi, President of UDST said: "The University supports all acts of kindness that our students practice and that can be greatly rewarding to them and to those who receive them.
While many of us gather at home to share Ramadan Iftars, for many shift workers it is not that simple to break their fast. We wanted to show our appreciation to UDST's workers and to all the hard work and efforts they put into their jobs even during fasting hours. We also extend our appreciation to Qatar Charity and our student volunteers who made this event possible."
For his part, Mr. Yousuf bin Ahmed Al-Kuwari, CEO of Qatar Charity, praised the efforts of UDST students and their initiative to contribute to lessening the burden on workers and bringing joy to them in the month of Ramadan, the season of giving, multiplying rewards, and revitalizing the spirit of solidarity in the community.
He noted that this comes in coordination with Qatar Charity's 'Ramadan: Leave Your Mark' campaign.  He indicated that this initiative familiarizes the students with charity work and community service, encourages them to make them part of their future lives, acquires them new skills that enhance their belonging to the community.
He underlined Qatar Charity's keenness to cooperate and partner with all bodies and institutions to contribute to voluntary efforts that serve the community and promote a culture of volunteerism among their members.
Suhoor and Iftar are two elements of Ramadan that have great significance to all worshippers. It is a manifestation of solidarity and fellowship. UDST has always been committed to the community causes and has worked relentlessly to encourage volunteering and actions that make a difference.
It is worth noting that this event falls under the Ramadan initiatives organized by Qatar Charity. The projects implemented by the organization in Qatar during Ramadan target more than 900,000 persons.
These projects include the mobile Iftar, which contains Iftar meals and food baskets for workers and drivers, in addition to Ramadan supplies for families with limited income.