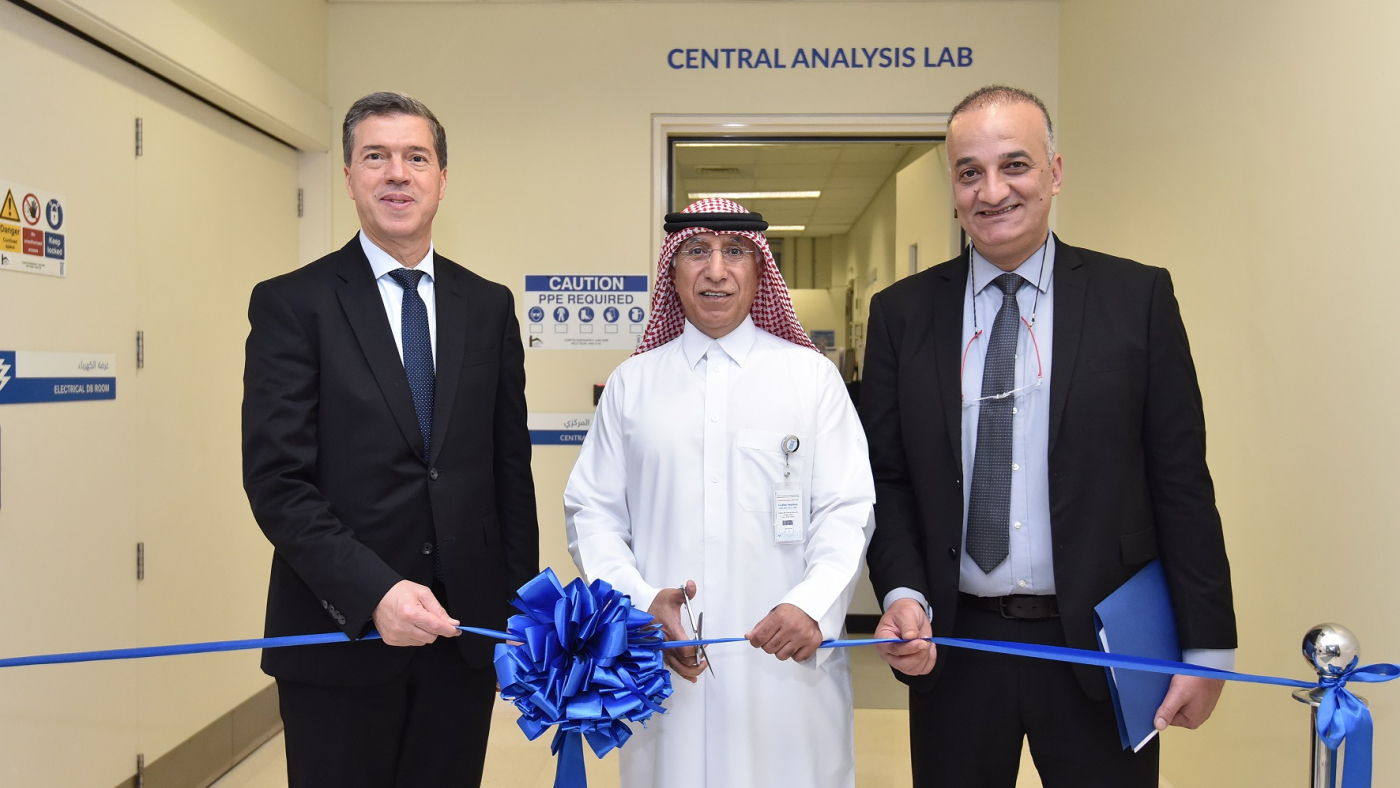 University of Doha for Science and Technology organizes Research and Innovation Week
University of Doha for Science and Technology (UDST) today saw the opening of its Research and Innovation Week. The three-day event on the UDST campus showcases the hard work that the University has put into expanding its reach in the fields of education, applied research, sustainability and innovation. Industry experts and leaders from both the public and the private sectors have been invited to witness the collective work of UDST's students and faculty, and to give in-depth talks on a variety of topics. The event is an exciting prelude to ITAS 2023, the International Conference on Innovation and Technological Advances for Sustainable Development, to be hosted at UDST later this week, and a powerful platform on which experts will discuss and share knowledge about the role of technology in sustainability.
The theme for today was 'Sustainability and TVET' (Technical and Vocational Education and Training). The event was attended by H.E. Dr. Ibrahim Bin Saleh Al-Naimi, Undersecretary of the Ministry of Education and Higher Education and guest speakers were Dr. Mohammed Yousef Al-Mulla, Managing Director and CEO of Qatar Petrochemical Company (QAPCO), Dr Hisham M. Sabir Executive Director, QNRF, Qatar Research, Development, and Innovation Council and Ms. Hind Zaki, Director of Innovation Programs, Qatar Research, Development and Innovation (QRDI) Council. Presenting from UDST were senior faculty member. The experts spoke on subjects ranging from the role of university-industry research partnerships, to food security and sustainability, and achievements in applied research and innovation at both UDST, and across Qatar.
Dr. Salem Al-Naemi, President of UDST opened the event with an engaging welcome speech. He said:" Our Research and Innovation Week is a fantastic opportunity to demonstrate just how important it is for the University to bridge the gap between industry and education. The work we do, and the applied research we carry out, help prepare the next generation of leaders. Our students need to be comfortable working alongside continuously advancing technologies across all fields. We want to equip them with the skills required to innovate in their industry, and the experience required to be competitive in future markets."
Among the key features of the opening day was the inauguration of the Central Analysis Lab at the University's College of Engineering Technology, to announce its readiness in accommodating research projects, and to highlight its capabilities in terms of potential applications. The new facility is intended to provide chemical analysis support to researchers at UDST and other industry stakeholders. The comprehensive lab is equipped with several analytical machines for gas chromatography and high-performance liquid chromatography, ion chromatography, infrared spectroscopy, microwave atomic emission spectroscopy, and differential scanning calorimetry. The day concluded with UDST's Student Capstone Project competition.
The second and third day of the event are expected to be well attended. Guest speakers for the second day, under the theme of 'Digital Technology and Health', include Dr. Abdullatif Al Khal, Deputy Chief Medical Officer and Director of the Department of Medical Education at Hamad Medical Corporation (HMC), who will be presenting on the topic of Research at HMC from a collaborative perspective, and Dr. Juliet Ibrahim, Director of the e-Health Department at Qatar's Ministry of Public Health, presenting the e-Health National Strategy. The speakers will be followed by the UDST Research Poster Showcase in the afternoon, and the Innovation 5 Minute Pitch Competition. On the third day, and presenting under the theme of 'Innovation', is Professor Kamal Youcef-Toumi, Professor and Director of the Mechatronics Research Laboratory at Massachusetts Institute of Technology (MIT), talking about Youth and Innovation. His talk will be followed by the ITAS Arab Youth Competition undergraduate and postgraduate presentations, and the event will close with UDST's much-anticipated Robotics Competition.
The Research and Innovation Week is organized by UDST's Applied Research, Innovation and Economic Development Directorate, which works with faculty, high school and undergraduate students in applied research under four strategic pillars: sustainable development, digital technology, STEM and TVET education, and health, wellbeing and society. The directorate is also home to Qatar's UNESCO-UNEVOC Centre, dedicated to advancing technical and vocational education, facilitating knowledge transfer through applied research for innovation and economic development.