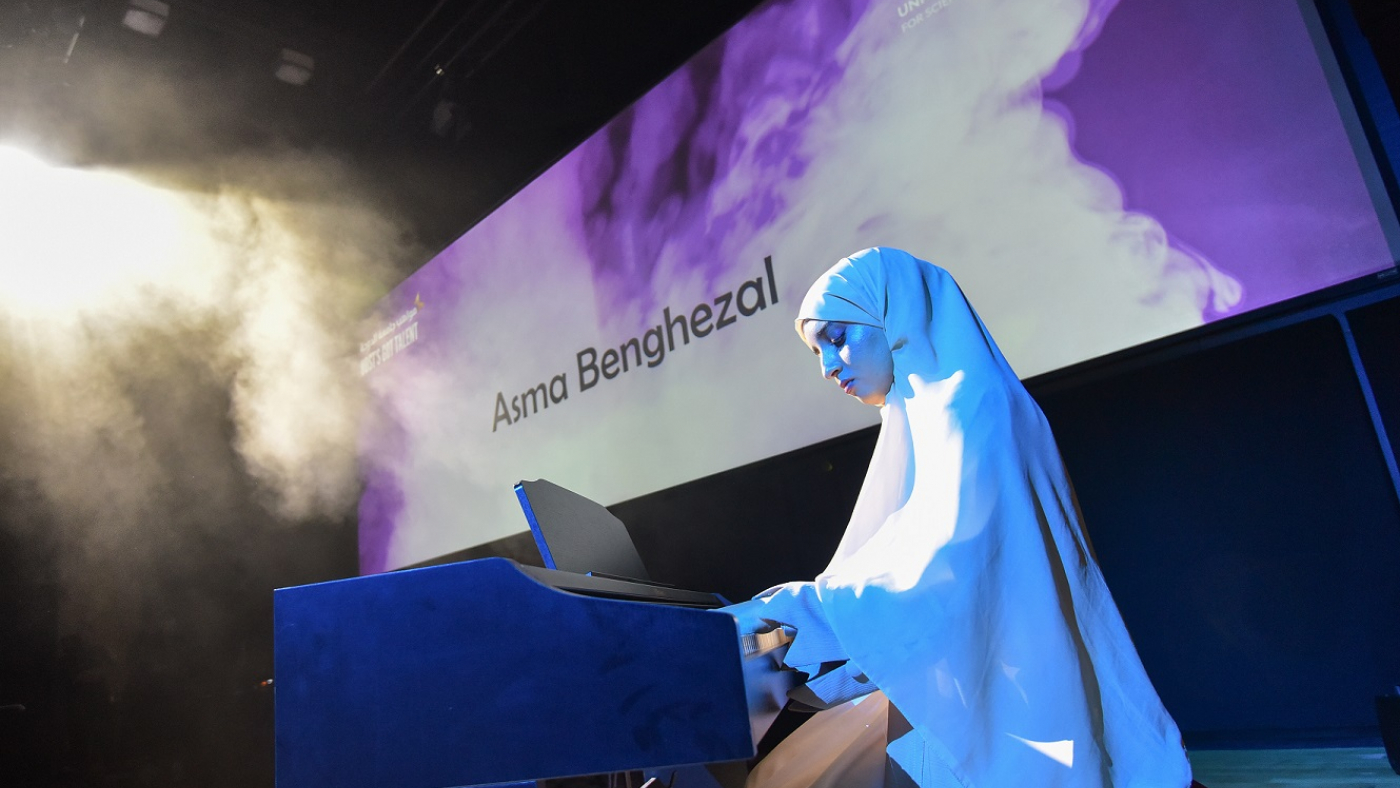 University of Doha for Science and Technology (UDST) organized a talent night called "UDST's Got Talent". The event brought together the University's students, faculty, and staff to compete and celebrate the diversity and talents of the UDST community across various performing arts.
This year's competition included over 50 participants taking part in 19 performances that dazzled the audience, from group and solo musical acts and dances, magic tricks, stand-up comedy and more. "UDST's Got Talent" is a night organized by Student Engagement, a division of Student Affairs, and aims at encouraging students to develop and use their skills and ability in a fun and vibrant way outside the academic setting. Many of the musical participants were members of UDST's music club.
Commenting on the event Dr. Salem Al-Naemi, President of UDST said: "At UDST, we aim to give all our students a unique experience that will stay with them for life. There is no doubt that attending university is a way to acquire knowledge and build a promising career, but it is also an amazing opportunity for students to discover their abilities, socialize, develop their personalities and build friendships. This event is part of many activities that run all year long on campus to create a healthy and vibrant environment for the students. I wish to congratulate the 3 winners and I look forward to witnessing the continued success of all our artists and commend their dedication to all forms of art".
The ceremony ended with the announcement of the top 3 performers: the 3rd place went to the piano player Asma Bin Ghazal, the 2nd place went to the Indo-Pak Dance Group and the winner of the UDST's Got Talent was: the group of singers and instrumentalists the "Miscreants".
University of Doha for Science and Technology (UDST) has recently announced the opening of applications for the Winter 2023 Semester. Applicants can register online through the website "udst.edu.qa" from September 2022 to the 3rd of November 2022. UDST has carefully planned its programs and educational approach to maximize the benefit for its students. The University gives them the chance to be involved in a critical and integrative learning experience through simulated environments and workplace training to gain a deeper experience in their field of study and graduate with employable skills.
UDST offers close to 60 programs across its 5 Colleges: College of Engineering Technology, College of Business Management, College of Computing and Information Technology, College of Health Sciences, and College of General Education. At UDST both Qatari citizens and children of Qatari women are exempted from tuition fees for all undergraduate programs. This decision was announced by UDST's board of trustees in 2020 and gave these students a chance to study at the University and benefit from top-notch applied education. The total number of students recorded for the Fall Semester is more than 6000.