Library Services provides some of the most popular resources on campus. Students and faculty come to the Library and Learning Commons to use computers, individual and group study rooms, study carrels, and more. It is also a great place to get help online or in person – from one-on-one consultations and research help to tours and instructional workshops. With tens of thousands of visits every year, the Library is a crucial source of academic support and the heart of the University community.
Library Services includes three locations – the Main Library (with a floor dedicated to quiet study), the Learning Commons (with a Digital Media Centre and an extensive graded reader collection to support English-language learning), and the Archives (which preserves institutional history and supports document management best practices).
Working Hours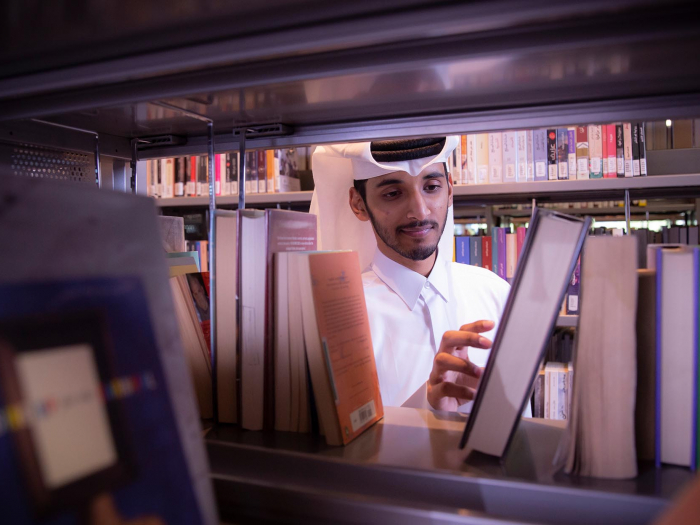 Search our Catalogue
Library Services offers an evolving collection of resources that assist students and faculty with their academic needs. Included in our collection are industry standard Databases, e-Journals, Physical and Electronic Books, Online Newspapers and Magazines, Professional Development Modules and more.
Get Help
Find out more about our services and use our resources! We can help with your research topic, find appropriate sources, and teach you how to be successful with locating and retrieving information.