Meet Our Team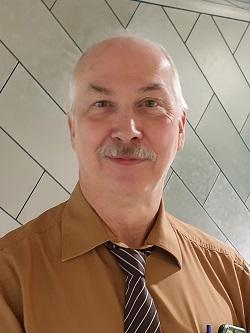 Dr. Brad Johnson. BA Philosophy, BA Psychology, MSc Educational Psychology, PhD Educational Technology.
Academic Manager
Brad has over 25 years of experience in education and educational technology and has extensive experience leading teaching and learning centers in Qatar, UAE, and Canada. Brad's centers are typically multi-service academic units working with faculty in the areas of Pedagogical Change, Educational Technology Integration and the Scholarship of Teaching and Learning.
Brad has taught in disciplinary areas as diverse as continuing education, non-clinical healthcare, statistics, and educational technology. His current areas of research include Interprofessional Healthcare Education (IPE), Academic Integrity, and Scholarship of Teaching and Learning. He has published and presented at a wide range of conference venues in Canada, the United States, Europe, China, and the Middle East.
Selected Publications:
Albers, R., Davison, C.J.& Johnson, B. (2017). Inquiry-based learning: Emirati university students choose WhatsApp for collaboration. Learning and Teaching in Higher Education: Gulf Perspectives,14(2), 1-17.
Hubball, H., Clark, A., Webb, A., Johnson, B. (2013). Developing institutional leadership for the scholarship of teaching and learning: Lessons learned with senior educational leaders in multi-national research-intensive university contexts. International Journal of University Teaching and Faculty Development, 4(4), 237-253.
Johnson, B., Abi Hayla, M., Jewesson, P., Byrne, C., Verjee, M., El Tawill, M. (2015). Core Interprofessional Education (IPE) health competencies: The process of adaptation and implementation for a local environment. Journal of Local and Global Health Science, 3. (http://www.qscience.com/doi/pdf/10.5339/jlghs.2015.3).
Johnson, B., Ryba, K. (2016). Cultivating a Culture for the Scholarship of Teaching and Learning. Journal on Centers for Teaching and Learning, 7, 51-71. (http://jctl.miamioh.edu/fetch.php?id=49)
Lemke-Wescott, T. & Johnson, B. (2013). When culture and learning styles matter: A Canadian university with Middle Eastern students. Journal of Research in International Education, 12(1), 66-84.
Verjee, M., Johnson, B., Jewesson, P. (2020). Measuring student changes of role perceptions in health professions before and after multiple interprofessional education workshops. [Submitted to Journal of Interprofessional Care].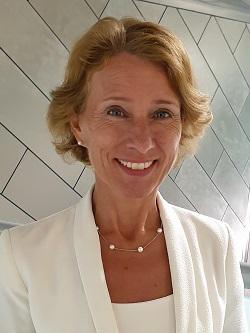 Martha Robinson BEd, MDE
Experiential Learning and Certification Specialist
Martha has over 25 years of experience in education in Canada, American Samoa, and Qatar, including secondary and tertiary education and workplace learning. She has worked as a teacher and trainer, program and curriculum developer, resource developer and evaluator, and instructional designer for distance, mobile, and blended learning. In her current position, she plans, develops, and delivers orientation, training, and individual support to faculty to develop learner-centered lessons and courses.
Martha's current interest includes the integration of neuroscience and science of learning to teaching and assessment practices to enhance engagement, knowledge acquisition, and critical thinking.
Publications:
Ally, M., Robinson, M. & Samaka, M. (2017) Initiatives to Innovate Education to Prepare Qatar for the Future. In Alshahrani, K. & Ally, M. (Eds.) Transforming Education in the Gulf. Routledge.
Ally, M., Samaka, M. & Robinson, M. (2015). Education and industry collaboration to innovate workplace training using mobile technology 8th International Conference of Education, Research, and Innovation. 18-20 November 2015, Seville, Spain.
Robinson, M., Ally, M. & Samaka, M. (2015) E-learning and mobile learning development in the State of Qatar. In Ally, M. & Khan, B.H. (Eds.) International Handbook of E-Learning Volume 2: Implementation and Case Studies. Routledge.
Ally, M., Samaka, M., Impagliazzo, J., Mohamed, A., & Robinson, M. (2014). Workplace learning using mobile technology: A case study in the oil and gas industry. In M. Kalz, M., Bayyurt, Y, & Specht, M. (Eds.): Mobile as Mainstream-- Towards Future Challenges in Mobile Learning. Switzerland:  Springer International Publishing. CCIS 479, pp. 250–257.
Robinson, M. & Ally, M. (2010). Female students' experience in E-learning:  A study from Qatar. Educational Technology, 50:3 pp. 8-12.
Robinson, M. & Ally, M. (2009). Transition to e-Learning in a Gulf Arab Country. International Journal of Excellence in eLearning, 2:1.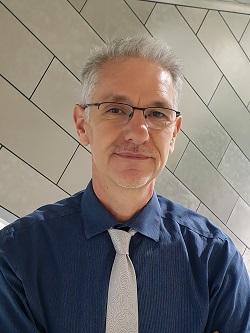 Bob Stephenson. BA, MA Linguistics
Experiential Learning & Certification Specialist
Bob has over 25 years teaching and working in higher education institutions in Canada and internationally. For 7 years he was the Coordinator of the Advanced Learning Technologies Centre at UDST. He has an MA and BA in Linguistics from Trinity Western U in Langley, BC. Bob's interests and skills are focused on working with educators to develop their understanding of applied and experiential learning centered practices. For his entire career, he has also been a strong advocate for using technology for education when it will assist learning goals. He has also had several projects looking at using Augmented Reality in the classroom. Bob has a strong background in photography and videography which has played an important role in his educational career.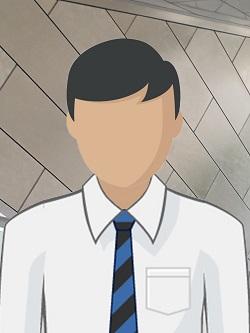 Phil Douglas
Digital Media Development Specialist
Phil brings over twenty years' experience working in film and video production to his role as the Digital Media Development Specialist at UDST. Phil has also gained extensive experience creating interactive digital content using applications such as Captivate and Unity.
As part of the Applied and Experiential Learning team, Phil provides support for building educationally relevant interactive learning objects. He also provides training and support to employees on media development and production techniques to enable the effective utilization of college resources.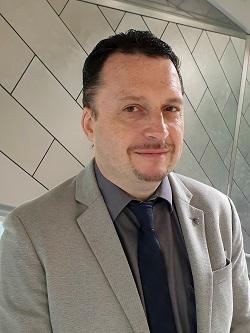 Peter Martin, BA, MEd
Instructional Design Specialist
Peter Martin, a seasoned Instructional Design Specialist with over 20 years of experience, brings a wealth of expertise in instructional design, development and technology to the AEL team. Peter has a diverse background, having worked in various industries including academia (STEM), aviation/aerospace, healthcare, and oil & gas, both in the public and private sectors. He excels in computer applications training, educational technology, learning design, e-learning development, web design, graphic design and video production. He also has broad cross-cultural knowledge having worked and volunteered in Africa, the Middle East, and North America.
Since 2016, Peter has been a valuable member of the AEL team, offering support to UDST faculty across all disciplines. His goal is to empower instructors to confidently integrate technology in their course content development, digital assessment and teaching. He provides LMS training and support, helps create student-centered learning experiences, eLearning objects, and educational videos. Pete enjoys being part of a team that cares about teaching and learning excellence.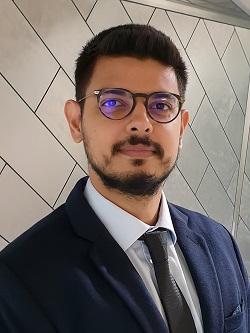 Moaz Mohammed. B. Comm (Business Technology Management), MA TEFL
Education Technology Specialist
Moaz has 7 years' experience in the education industry. He has taught English as a Foreign Language (EFL) in the classroom and online to business professionals in Turkey, Saudi Arabia, Japan, and Italy. His work in higher education has included teaching English at the university foundation level and developing a professional development unit (PDU) for the department.
Moaz has also worked in the publishing sector, conducting presentations and workshops, and consulting with universities regarding curriculum, professional development, and educational technology needs.
At UDST, Moaz works with faculty to identify, analyze, and explore teaching and learning technology needs and identify instructional gaps. He has conducted several educational workshops and instructor consulting sessions to solve challenges with educational technology in the context of teaching and learning. He recommends pilot technology initiatives and, when successful, recommends how to transition initiatives to the wider organization. He proactively collaborates with faculty to pilot innovative technologies using evidence-based methodologies, and assist faculty, staff, and students in the technologies' use and best instructional practices.
Moaz shares an interest in utilizing virtual reality (VR) technology for educational purposes, specifically in the form of simulation-based learning. Other interests include video content creation and learning about UX/UI.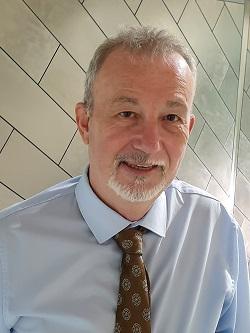 Vince Stack, BA, BEd, Dip. Computer Programming.
LMS Administrator
Vince has 16 years of experience in various Educational Technology and teaching roles over a 20-year career in adult and post-secondary education.
Vince is an accomplished educator and software developer. He has developed many software applications and has helped UDST students win several entrepreneurial contests including the national Bedaya Incubation Award and the Qatar Get in the Ring business startup contest.
Vince is focused on making technology work to improve student success. 
Contact Us