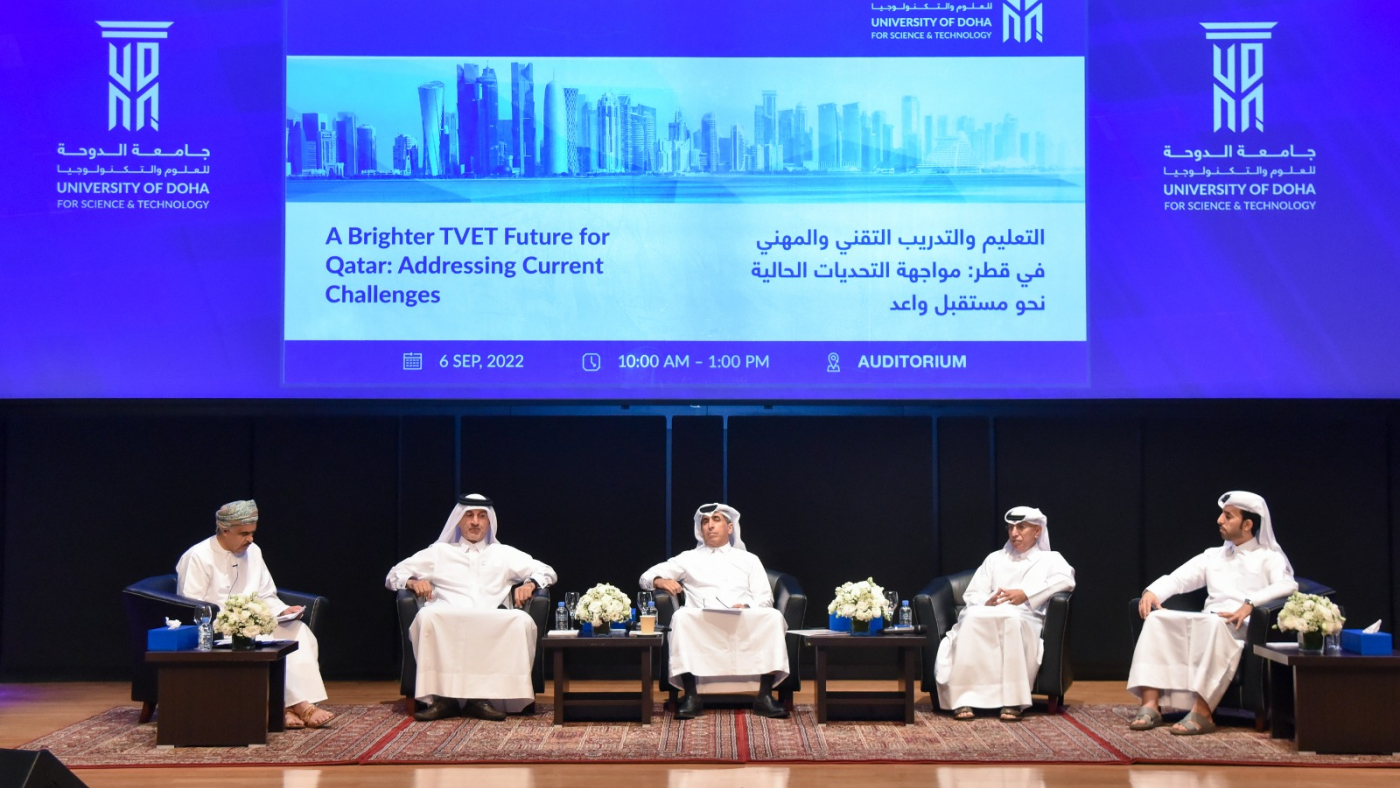 University of Doha for Science and Technology addresses TVET's current challenges and its bright future during a seminar held on campus
University of Doha for Science and Technology (UDST) concludes a seminar entitled "A Brighter TVET Future for Qatar: Addressing Current Challenges". The seminar saw the participation of H.E. Prof. Ibrahim Bin Saleh Al-Naimi, Undersecretary of the Ministry of Education and Higher Education and UDST's Board Member; Dr. Mohammed Yousef Al-Mulla
Managing Director & CEO, Qatar Petrochemical Co., and Vice Chairman, UDST's Board of Trustees; Dr. Salem Al-Naemi, President of UDST; Mr. Hamad Dalmouk, Taskforce Leader, Nationalisation Workforce Affairs in the Private Sector, Ministry of Labor, and members of the University's faculty and management, in addition to guests representing different sectors in Qatar.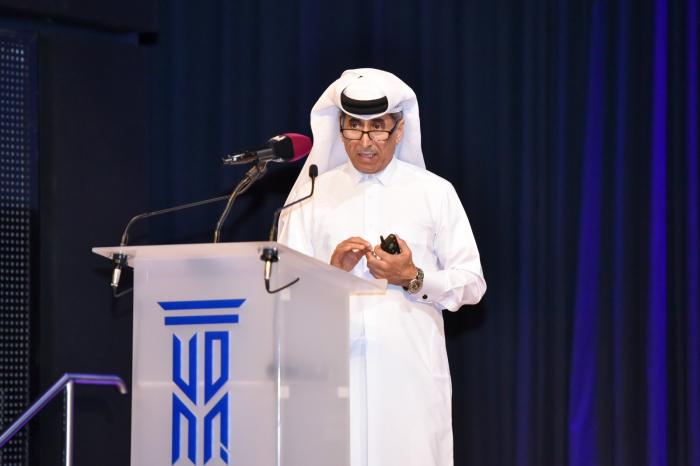 The seminar shed light on the joint efforts undertaken by UDST, the ministries, and all partners from the private and public sectors to raise awareness about the importance of TVET.
During the seminar, H.E. Prof. Ibrahim Bin Saleh Al-Naimi discussed the National Educational
Framework and the Ministry of Education and Higher Education's TVET vision that identifies the need for more TVET institutions both secondary and post-secondary. He said:
"We have recently launched Qatar Technical Secondary School for Girls.  It is the first technical and vocational school for girls. Qatar Council of Ministers approved the adoption of the National Qualifications Framework presented by the Ministry, as a mandatory reference tool, to identify, classify and organize national academic and professional qualifications according to the level of learning and allow mobility between all paths of education and between education sectors and labor market. TVET is at the core of this framework."
In his presentation, Dr. Salem Al-Naemi discussed the efforts that the University is deploying to offer its students the best-applied TVET education in the most advanced and vibrant environment. He said:
"UDST is offering more than 60 programs and has more than 150 state-of-the-art labs and workshops, and more than 20 simulators. The University is building partnerships with industry giants to develop more than 600 work-ready graduates on annual basis. The University's Applied Research, Innovation and Economic Development office has conducted a QNRF-awarded research project with the aim of strengthening Technical and Vocational learning, policy and practice. The office also embodies UNESCO-UNEVOC Center, dedicated to advancing Technical and Vocational Education and Training in Qatar."
For his part, Mr. Hamad Dalmouk said that the Ministry considers the technical and professional specialized national workforce of high importance and added: "It is essential to secure the sustainability of such a workforce which is a key driver of the national economy. Technical and Vocational Education and Training plays a major role in achieving the goals of Qatar National Vision 2030, therefore it is necessary for public and private entities from all sectors to support this type of education, especially since TVET's outcomes will be of direct benefit to them."
During his presentation, Dr. Rachid Benlamri, Vice President, Academic Affairs at UDST discussed the current challenges that TVET is facing and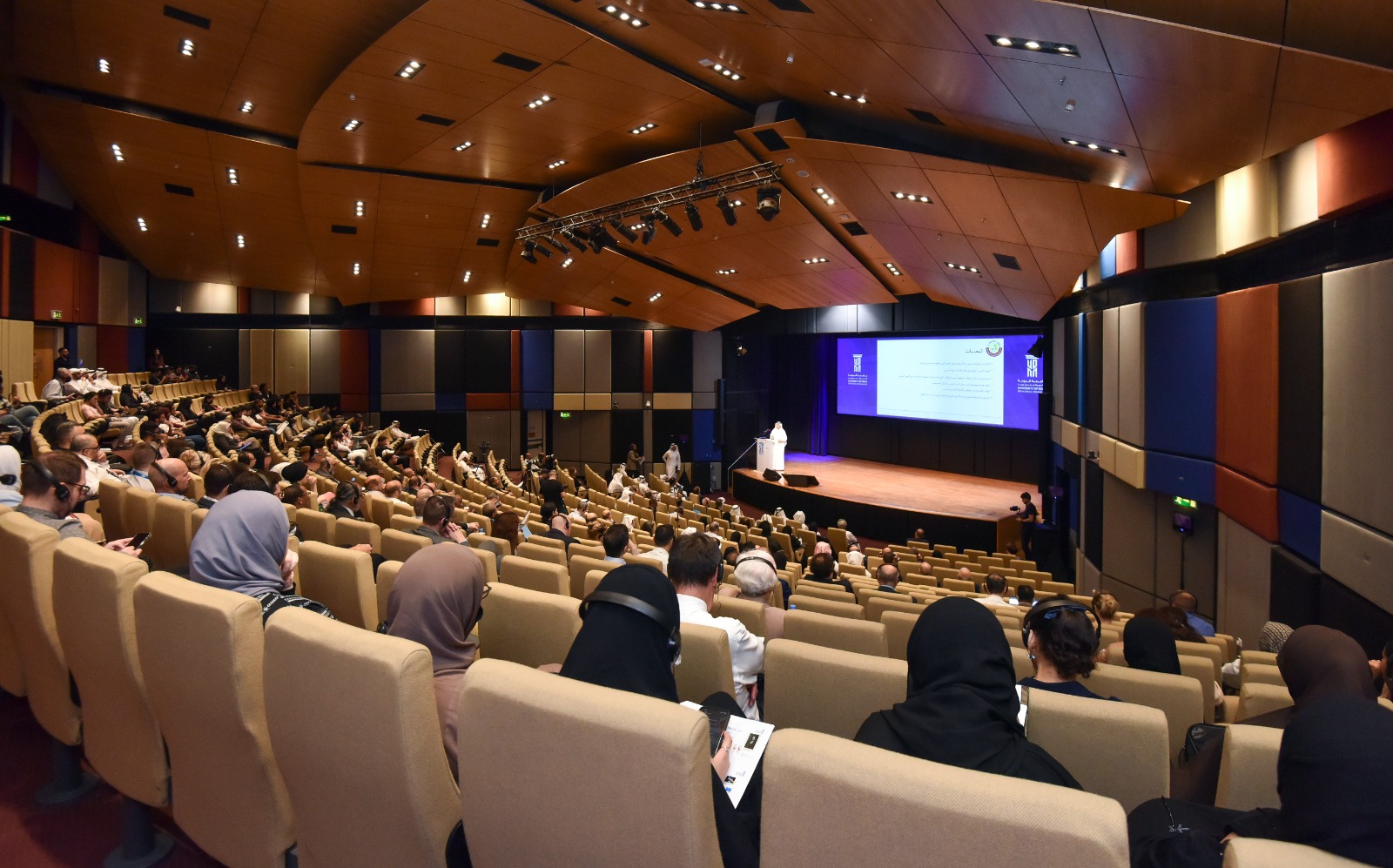 the bright future that can be achieved once these challenges are solved. During the panel discussion moderated by Dr. Mothana Al-Kubaisy, Director of Institutional Excellence at UDST, attendees brought up challenges that TVET faces in Qatar. According to UNESCO's two Global Education Monitoring reports (2016 and 2020), Qatar is among the lowest countries in enrollment in technical secondary schools with less than 1% of secondary school students enrolled in vocational schools. The sector is suffering from a low enrollment rate of students, especially at the secondary level, a lack of clarity of the value of TVET by students and parents, a lack of vocational and practical topics across the curriculums in primary and preparatory schools, and if they exist, they are rarely enacted. Furthermore, there is a low-standing image of some occupations that TVET serves, in addition to weak consular services at schools.
Subsequently, Dr. Mothana Al-Kubaisi summarized the key points and made recommendations for a brighter TVET future. 
The conference's concluded with closing remarks delivered by Dr. Michael Phillips, Director of Applied Research, Innovation, and Economic Development at UDST.