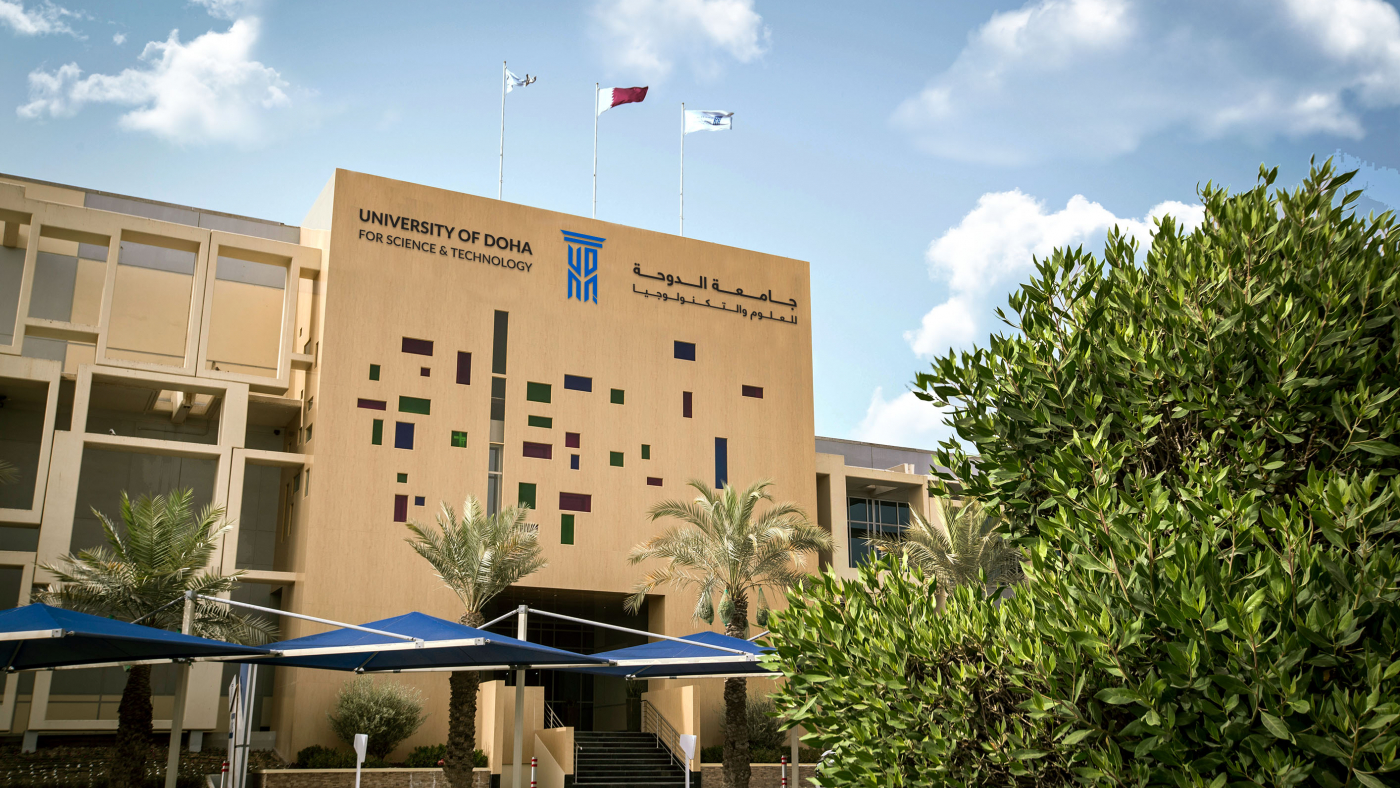 UDST hosts a panel discussion on integrating artificial Intelligence into teaching and learning.
University of Doha for Science and Technology (UDST) hosted an insightful panel discussion on 'Integrating AI into Teaching and Learning', as part of its Foundation Program Webinar Series. The online forum, comprised of education strategists, and faculty from major universities in Qatar, addressed the challenges and opportunities presented by the rapidly evolving field of artificial intelligence (AI) in education – with particular emphasis on the ground-breaking AI-powered chatbot ChatGPT, developed by OpenAI.
Ms. Krista Jack, Foundation Program Unit Manager at UDST, said, "The goal of our webinar series is to create a space for conversation, learning, and collaboration that will ultimately help educators harness the power of AI for the benefit of students, and for the education system in Qatar. ChatGPT has been viewed by many as a disruptor, but disruption in education is not new. We have seen the transformative effects of computers and calculators – remarkable tools that revolutionised the way we teach and learn, and brought tremendous advancements. AI in education is here to stay; therefore, the key is not to be apprehensive, but to embrace the potential of these tools to strengthen our teaching, and enhance the learning experience given to our students."
The panel featured education innovators from Via Strategists, and prominent educators from UDST and Qatar University, who explored their own perspectives on the disruptive potential of AI in education. The experts discussed practical applications of ChatGPT in classrooms, and shared their thoughts on how AI could be used to reduce instructor load, while augmenting student learning by engaging them more deeply. The panellists also highlighted AI's ability to support individualized learning, and streamline administrative tasks for teachers. The conversation touched upon the ethical implications of using AI, and that while it is important to embrace game-changing tools supporting pedagogy, there is a need for a responsible, transparent approach to their integration into the education system.
ChatGPT was made available to the public in November 2022. Since then, professionals worldwide have been following its developments, with many considering it a game-changer in the realm of education. As an advanced AI model, ChatGPT is capable of understanding and generating human-like text responses, offering a unique opportunity to change communication and interaction throughout a learning process.
The Foundation Program Webinar Series is an on-going initiative to promote knowledge sharing among educators and industry, and has been met with enthusiasm across the board. It forms part of UDST's broader efforts to foster dialogue, bridge the gap between education and the workplace, and promote a culture of innovation at the University.
To learn more about The Foundation Program Webinar Series and the University of Doha for Science and Technology, visit www.udst.edu.qa.