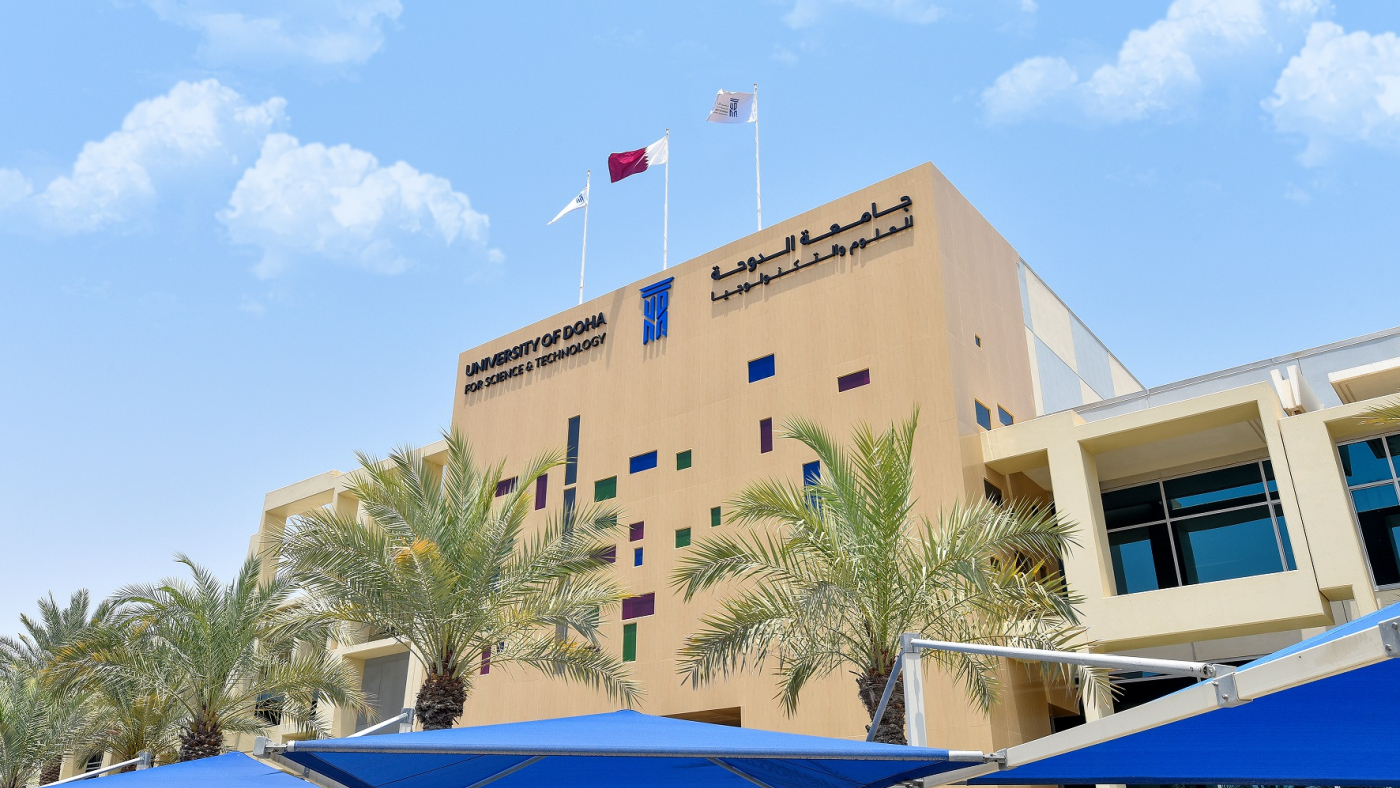 UDST Receives Coveted "Great Place to Work®" Certification
University of Doha for Science and Technology has been certified as a Great Place to Work after a thorough and independent analysis conducted by Great Place to Work® Middle East.
The certification recognizes employers who create an outstanding employee experience. It is attained by successfully completing a two-step evaluation process which includes an anonymous employee survey and a thorough questionnaire about the workforce.
The survey, which was completed by UDST employees, measures the respondent's attitudes towards various aspects of the work culture such as respect, communication and leadership behaviour. The organization's score is determined by the employees' feedback and independent analysis; hence the certification helps job seekers identify which institutions genuinely have a great culture. It also gives employers a recruiting advantage by providing a globally recognized and research-backed verification of great employee experience.
UDST was found deserving of this certification because it cultivates a dynamic where employees are encouraged to seek collaboration, ingenuity and self development all while enjoying a healthy work-life balance. In addition to receiving competitive benefits and unique skill development opportunities, the staff is also granted full access to elaborate recreational facilities, wellness classes and a wide range of healthy and exciting dining options. Employees at this proud institution work together with the goal of advancing the University's stature and contributing to the academic excellence of its students.
Dr. Salem Al-Naemi, President of UDST, was pleased with the recent recognition, saying "We are the first University in Qatar to be certified as a Great Place to Work, and we are proud of our employees who work together to create an environment where trust, respect and camaraderie are key."
Nasser Al-Hajri, Human Capital Director at UDST also reflected on the uniqueness of UDST's work environment, commenting "Our employees have the distinct experience of working in a University campus that is beating with life. In conjunction with an exemplary office environment, our staff is also exposed to thriving events, conferences and varsity competitions" 
UDST prides itself on creating a positive work environment that welcomes cultural diversity, creativity and collaboration. This dynamic has been instrumental in attracting and sustaining a talented and creative workforce that is passionate about making a positive change in society and in the development of young minds.