The UDST Testing Centre is an approved testing site for IELTS. IELTS measures ability to communicate in English across all four language skills - listening, reading, writing, and speaking.
IELTS tests from UDST are recognized worldwide at over 10,000 institutions.
UDST Offers Different Versions of the IELTS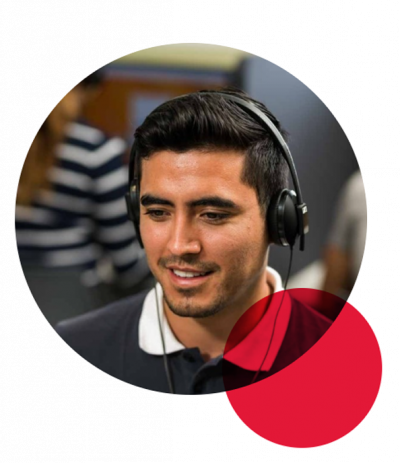 Academic Testing
The Academic test is for those who want to study at a post-secondary institution where English is the main language of the course work.
General Training
The General test is for work experience, to take training programs, enroll in secondary school or migrate to an English-speaking country.
Taking the IELTS at UDST Means:
Online reservation for up to 48 hours
In-person payment with a bank card
Small test rooms with a maximum of 30 candidates
Good quality sound system for the Listening test (no headphones)
All writing utensils and water supplied by UDST IELTS Centre
Written test and the Speaking test is done at the UDST campus on the same day
On site cafeteria open
Results available in 13 days by SMS

For more information on IELTS,
please click (IELTS Essentials button).
More Information about the IELTS
Go through these tabs for more information regarding registering for the IELTS, making any payments and getting your results.
There are two ways to register for an Academic or General Training IELTS exam at The University Of Doha For Science and Technology IELTS Centre, online and in person.

To Register in Person:
Visit the UDST IELTS Centre in person. We are located on the 2nd floor of Building 3. If you need instructions on how to get there, visit this link; How to Get to UDST? How to get to UDST?  
To register for an IELTS test, you will need:
Qatari Nationals: An original valid passport OR an original valid Qatari National ID
Non-Qatari Nationals: An original valid passport only
Photocopies, photos on a cell phone, expired or cancelled passports are not accepted
You must bring the same identification document (passport or QID) you registered with to all parts of the IELTS test.
Office Hours for Registration:
Sunday-Thursday 07:30 am – 02:30 pm.
IELTS Centre, University Of Doha For Science and Technology, Building 3, 2nd Floor.
For Data Protection:
Please click here for information on how IELTS and Cambridge use and store personal data collected during registration. It is important that they protect your privacy and your personal data. If you have any questions about such matters you can contact  data.protection@cambridgeassessment.org.uk .

Book Online Now
 
FEES
Paper-Based IELTS (Academic or General Training)
1030 QAR
 
Computer-Based IELTS (Academic or General Training)
1260 QAR

Refund / Cancellation / Transfer – up to 5 weeks before the test day (IELTS)

5 weeks before test day to 5 days after a test day with a medical note. A refund/cancellation / transfer is only allowed with a medical note. Contact IELTS@udst.edu.qa for more information about medical notes.

200 QAR
 

Additional Test Report Form Courier Fee

UDST IELTS Centre uses DHL to send TRFs internationally.

Inside Qatar – No charge
Outside Qatar– 80 QAR

Enquiry on Results
To have your results re-marked, submit the EOR request form no later than 6 weeks after the test date.

450 QAR
Registration
You must arrive at the Registration Desk at UDST in Building 3 at 07:30 am. Registration closes at 08:45 a.m. and the test starts at 09:00 am. Please refer to the Confirmation email you received before the test day.
Anyone arriving after 08:45 am will not be able to take the test. There are no transfers or refunds.
---
ID Document
On test day, you must bring the same ID you registered with. If you bring a photocopy of the ID or a different ID/passport, you will not be allowed to write the test. There are no transfers or refunds.  
If you give your passport to an embassy for a visa, ensure you will receive your passport in time for the test.  
If your ID/passport has expired, you will not be able to write the test.
---
What to Bring into the Test Room
You are only allowed to bring your ID/Passport. 
The UDST IELTS Centre provides pencils/pens, erasers and water.
Do not bring any valuable items (watches, sunglasses etc.)
Avoid clothing with writing on it.
---
Speaking Test
The speaking test will be on the same day as the written test, or it might be 7 days before or 2 days after the written test (speaking arrangements subject to the centre's decision).
You will receive an SMS for your Speaking time during the Writing test on the same day.
Arrive 20 minutes before your scheduled speaking time for Speaking registration.
Bring the same ID/passport you used on the test day. 
Getting Your Results (FAQs)
Prepare for the IELTS
If you haven't taken an IELTS before or would like to improve your score, the following information will help you.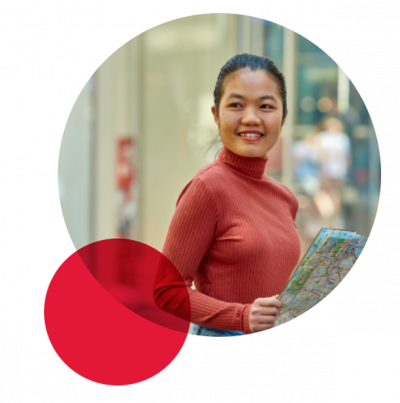 Contact Us
Phone Numbers
974 4495 2495 – English / Arabic
974 4495 2254 – English
974 4495 2785 – English 
Email:
IELTS Center Office Hours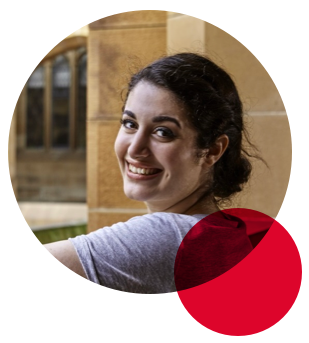 Sunday - Thursday, 7:30 a.m. to 2:30 p.m.
Ramadan Hours:                                                                                                                 
Sundays-Thursday: 09:00 am – 02:00 pm
Friday:  Closed
Saturday: Closed to public entrance – Open to test takers only
National Holidays:
The IELTS Test Centre is closed on December 18th and Sports Day in February.
Eid Holiday: 
The IELTS Centre is closed during the weeks of Eid Al-Fitr and Eid Al-Adha. There will be no tests during these weeks and results will not be available to be picked up.