Welcome message from the Dean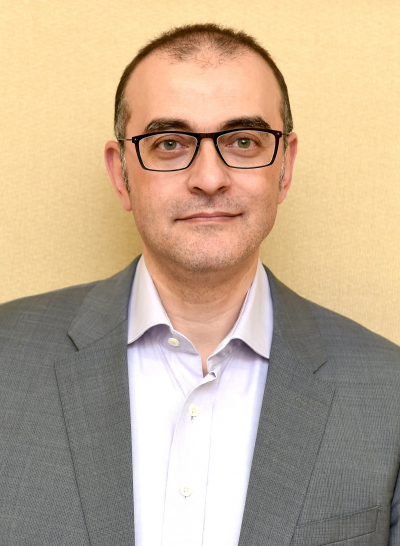 On behalf of the University of Doha for Science and Technology's community, I warmly welcome you to your second home, the College of Computing and Information Technology. I sincerely thank you for choosing the College's academic programs among the multiple programs that the University offers and for pursuing a career in the dynamic field of information and communication technologies.
In the College of Computing and Information Technology, highly qualified faculty and dedicated staff work diligently to ensure that every single student is, upon graduation, equipped with the necessary critical-thinking, analytical, problem-solving, and entrepreneurial skills to tackle the challenges of the 21st century. As a student, you will learn how to identify and address problems, design solutions to these problems, and program these solutions. This experiential learning experience takes place in state-of-the-art classrooms and laboratories equipped with all the necessary hardware and software. Your academic advisors will also ensure that you are always on track according to your study plans and will provide you with the necessary guidance until graduation, and even after graduation as alumni.
Our graduates are the best!! They are sought after by organizations of different sizes, in different fields, and in different locations. While a good number of graduates join the workforce, others pursue postgraduate studies in Qatar and other parts of the world. In the College of Computing and Information Technology, we are always proud of our graduates and excited to share their academic and professional accomplishments.
Thank you again for making the College of Computing and Information Technology your second home. The faculty, staff, and I look forward to your success.
Dr. Zakaria Maamar
College of Computing and Information Technology