Qatari businesses can provide great educational opportunities for potential students who are already employed by the company or just graduating from high school. Companies may choose the program based on their current human resources needs.
 
If you have a career goal and wish to be a sponsored student studying at UDST, you are encouraged to contact the Human Resource Departments and Training Centers in all sectors (government, industry and private sector), or you can ask the sponsorship team. Create your own opportunity to become a highly skilled professional, ready to assume a profession in the Qatari workforce.
Who Is It For?
This scholarship is for applicants who are/have met the following criteria:
High school students 
Employee at (government, industry, and private sector)
Qataris only
Program Degree Students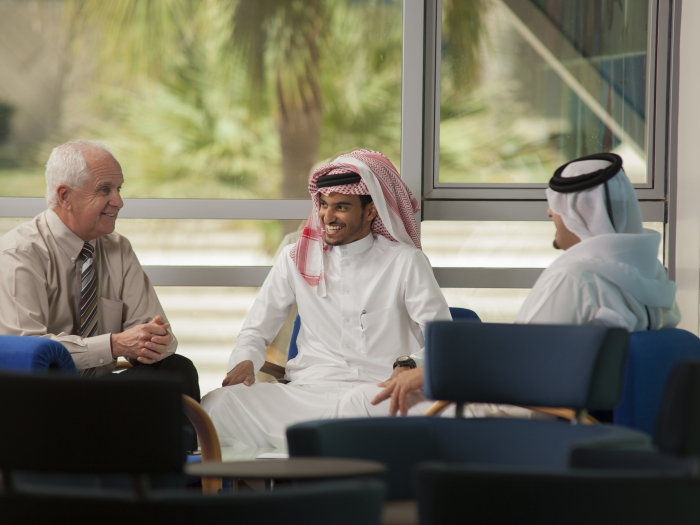 Apply to Sponsorships
UDST is pleased to work with a large number of employer in securing a well-educated workforce. In addition to the UDST provide many services in a timely matter to sponsoring companies.
Get in Touch
For more information please contact the office at