Qatari government and private businesses can provide countless educational opportunities for learners through sponsorship, or accepting a student for a work term or clinical placement.
UDST is pleased to work with a large number of employers in securing a well-educated workforce. In addition to assisting in sponsorship placement, UDST is very involved in assisting students to find work experiences before they graduate to be best prepared to enter the workforce after they graduate.
 
 
Work Team and Clinical Placements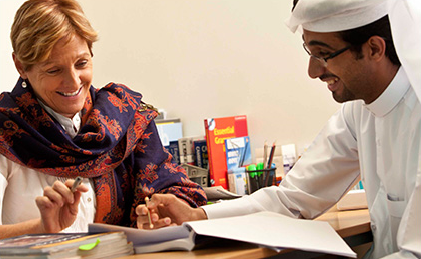 The very foundation of our learning model is applied education. In addition to working with organizations to coordinate sponsored students, UDST welcomes those who would like to give students a short-term preview of what working in your industry will be like.
At UDST, we build a great deal of practical learning into our programs - work terms and clinical placements are vital to student success. During these short work experiences, students receive a priceless opportunity to practice the skills they are learning in a real-world environment. Employers are able to provide mentorship and guidance, while getting to evaluate a prospective employee.
Everyone remembers those who have made an impact in their life, both personally and professionally. Work terms give your organization the opportunity to play a role in creating future leaders.

For more information about clinical work placements for our College of Health Sciences programs, please contact:
Bruce MacRae - Clinical Coordinator - 4495 2877 
For more information on work terms for students enrolled in Business, Engineering Technology or Information technology, please contact:
Khalid Daloul - Student Recruitment Specialist - 4495 2877