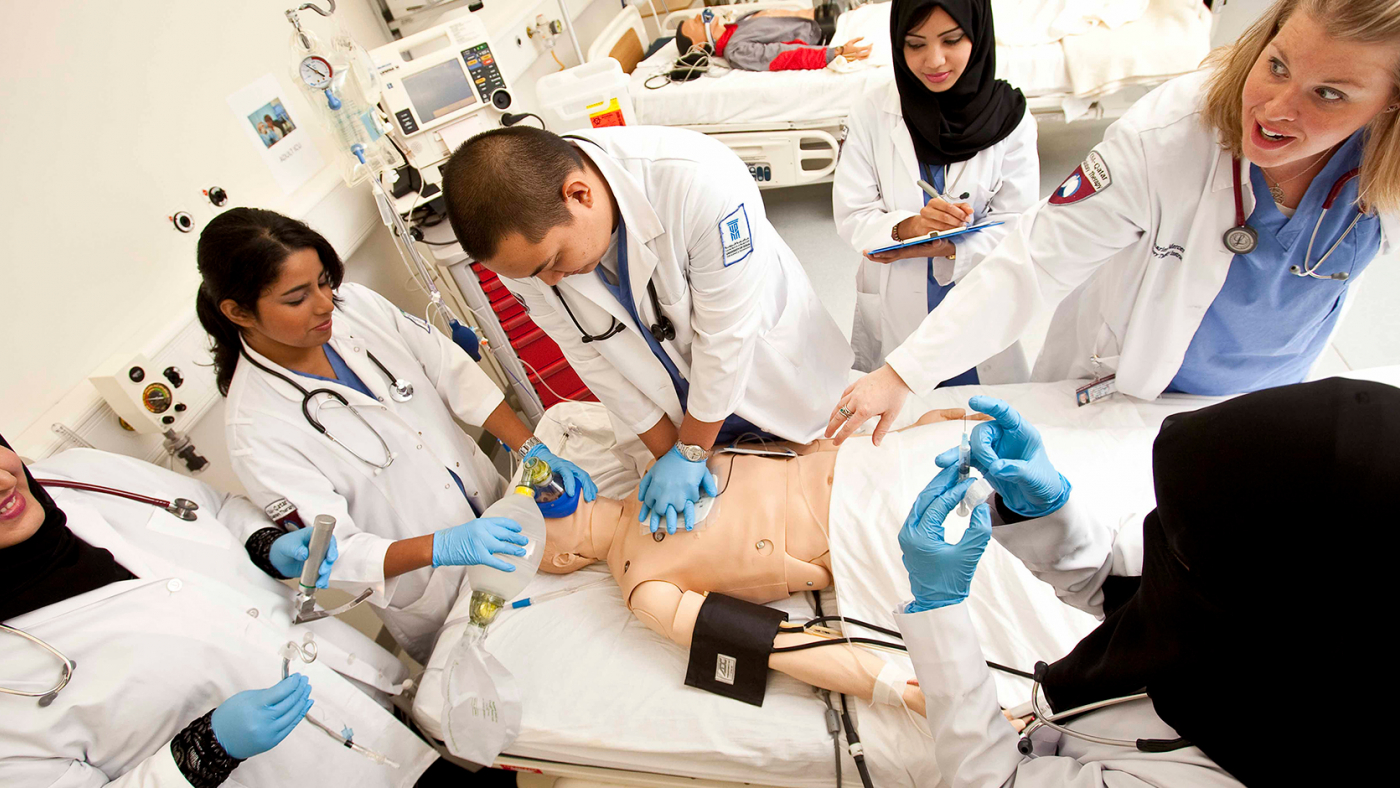 Lynn Daley, the Lead instructor in the Respiratory Therapy (RT) program at the College of Health Sciences - University of Doha for Science and Technology has received the Robert Merry Excellence in Education Award during the annual Canadian Society of Respiratory Therapists Conference.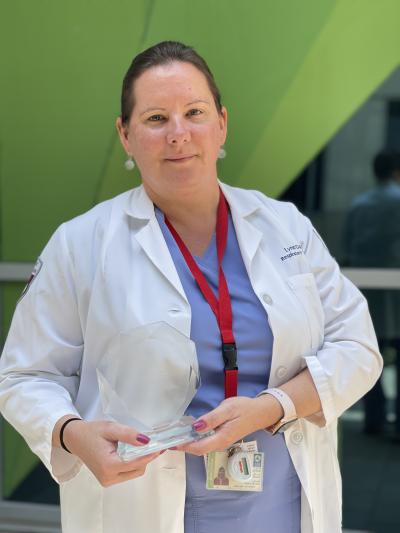 Created to honor Robert Merry who made significant contributions in the field of education in Respiratory Therapy, the award recognizes respiratory therapists who have made a significant contribution to the practice of Respiratory Therapy education and/or have influenced others toward high levels of achievement in the Respiratory Therapy education. 
 Lynn contributed significantly to the inception of the RT program at  UDST which is in high demand and has a long waitlist. Her students were approached by reputed organizations to join the frontline and work as full-fledged respiratory therapists many months before the end of their final year of practicums during the COVID-19 pandemic. Furthermore, she has been a great support to graduates who were able to pass the Canadian Board Respiratory Care exam without any difficulty.
Dr. Salem Al-Naemi, President of UDST said: "We take pride in our acclaimed faculty members who have been dedicated to graduating top-notch talents. I wish to congratulate Lynn for her outstanding achievements, it is through members like her that our University thrives and is able to provide a one-of-a-kind experience to the students."
Lynn Daley commented on the award, saying: "I am thankful for the opportunities I have been given throughout my experience here at UDST, but I am forever grateful for what my students and graduates have taught me: to be a better educator, to continue making a difference in patient care and standards in the state of Qatar and to embrace my profession."

 
Lynn is a Registered Respiratory Therapist from Quebec, Canada.  She joined UDST in 2006 after having worked in Critical Care and Anesthesia in Canada and the UAE. She has taught every graduate from the program since its inception.
UDST offers applied Bachelor's and Master's degree programs in addition to diplomas and certificates. 58 programs are tailored to the needs of Qatar's economy, of which 8 are unique in Qatar: Bachelor of Applied Business Administration in Banking and Financial Technology; Bachelor of Applied Science in Data Science and Artificial Intelligence; Bachelor of Applied Science in Respiratory Therapy and Bachelor of Applied Science in Medical Radiography; Bachelor of Applied Science in Digital Communications and Media Production; Bachelor of Science in Electrical Engineering - Applied Electrical Power and Renewable Energy; Bachelor of Engineering in Construction Engineering; Bachelor of Science in Electrical Engineering - Applied Automation and System Control Engineering.