General Education courses introduce students to mathematics and quantitative analysis, the natural sciences, research methods, and analysis, as well as the interdisciplinary nature of modern science and its applications. Selected courses in the sciences, social sciences, humanities, and the arts will provide students with the opportunity to become more aware of global and regional challenges and to explore the wider social implications of an increasingly diverse and interconnected world while developing the principles of personal and social responsibility necessary for thriving and advancing their intellectual and practical skills.
The College of General Education provides a range of introductory courses which are common for students of all undergraduate programs, grouped in six thematic clusters.
Vision
The College of General Education will be recognized for its commitment to academic excellence and delivery of a forward-looking General Education Requirement that enables the Vision and Mission of the University and responds to the needs of individual learners, ensuring that they are prepared to succeed in, and contribute to, the growth of business and industry in the State of Qatar.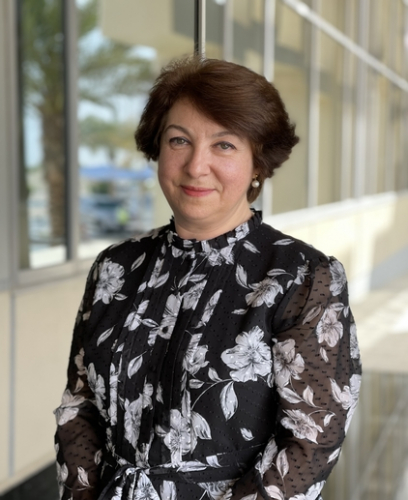 Welcome message from the Dean!
Dr. Rosie Bateson
Dean
College of General Education
 
Thank you for visiting the information pages of the College of General Education. On behalf of the entire academic team and staff of the School, it is my pleasure to extend a warm welcome to you – as a prospective student, interested parent, colleague, member of the public, a current student, or a College graduate.
Departments Heads Welcome
Deanna Owens, Department Head for Math and Science
John Little, Department Head for Communications and Electives
College of General Education
Welcome to the College of General Education. Our goal is to help you adjust to learning at the higher education level and prepare you for success in your program courses. Our college offers a variety of courses in Mathematics, the Natural Sciences, English Communication, Social Sciences, Humanities and the Arts. The curriculum of the General Education Requirement is delivered by means of technology-rich and interactive teaching methods based on experiential learning.
The Department Head's role is to act as a link between students and their instructors and administrators, helping with registration, scheduling, disciplinary issues, and course-specific information. 
Our Team
The College of General education is a vibrant community of academic staff, students, and staff who are dedicated to general education and innovation for the future generation.
Talk to Our Academic Advisor
We are excited you are interested in joining the School of Engineering Technology! You can request for more information or contact below for general inquiries:
Become a Student.
Take the next steps in getting your professional training at UDST