University of Doha for Science and Technology Invites you to Join in the Fun!!
Come explore a new exciting and dynamic camps experience at University of Doha for Science and Technology (UDST), our Camps will expose your son(s) and/or daughter(s) to the joy of play, learning and friendship.
With passionate staff and state-of-the-art facilities, and a very safe and secure environment to support their participation and growth, you can expect the very best from your UDST Sport and Wellness children's camp experience.
Our Camp Staff
Our sport and wellness experts supported by our coaches, athletes, and highly credentialed students are dedicated to the provision of a comprehensive and quality camps adventure. We guarantee a FUN, learning and personal growth experience you would expect from a leading post-secondary institution, internationally recognized for its experiential learning know how.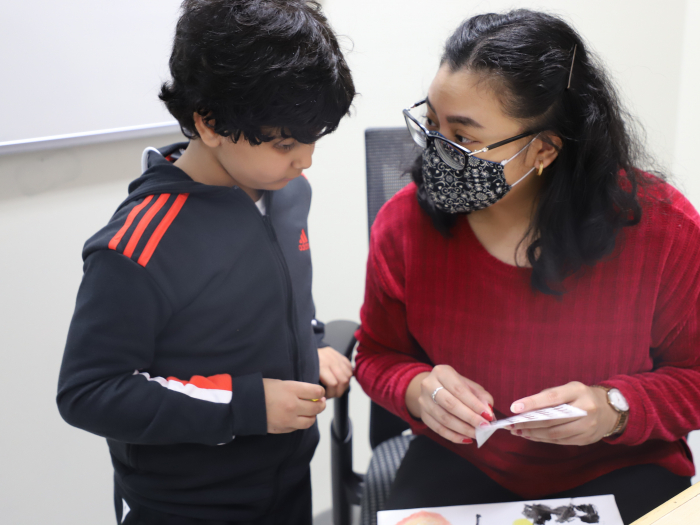 Camp Features & Services
We offer extended care before and after each camp, lunch and snacks service and low camp participant to instructor ratio for all Falcon Camps. The value adds of Camps aside from the multi-sport development experience, the adventure also includes daily swims in our pristine 25-meter pools (separate male and female facilities) and a number of fun recreational activities taking place at our state of the art sport facilities such as E-gaming, age appropriate board games, air hockey, table tennis, foosball and billiards during camp breaks and extended care periods.
Mission
Our camps aim to provide a fun, safe and welcoming environment where children can learn fundamental sport skills, problem solving and the value of teamwork. Our UDST Camps team are committed to ensuring every camper leaves with enhanced sport and movement skills, new friendships, improved self-confidence and memories that will last a lifetime.