The Sport and Wellness Intramural program offers opportunities for the UDST  community to participate in a variety of individual and team activities, and competitions. The intramural events are designed and delivered in a manner that promotes safety, fairness, and equal opportunity for all to participate.
S&W is dedicated to participant satisfaction, while accommodating a wide range of interests and skill levels. Intramurals are primarily targeted at all UDST students, faculty, staff and may involve families of faculty and staff and members of the greater community. The objectives of Intramurals are to provide opportunities to develop leaderships skills, enhancement of teamwork and social skills through various sporting, e-gaming and leisure competitions and initiatives.  
The purpose of intramural events is to provide an outlet for fun competitions, social engagement and interaction outside the classroom.
Intramural events are organized every semester. Specific dates and times are announced by the Sport and Aquatic office at the beginning of each semester. Traditionally, the Sport and Aquatic Specialists have organized the competitions in futsal, outside football 7v7, billiard, table tennis, board games, e-gaming, swim to Ras Laffan, Padel and more.
List of Popular Intramurals Include;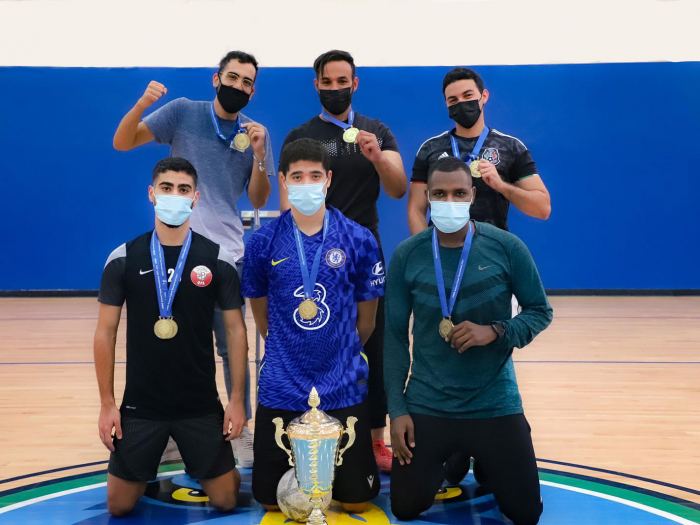 Futsal Tournament – indoor 5v5
This is our most popular and most competitive tournament as we see several teams enrolling. Each team consist with a minimum of 6 and maximum 10 players per team and the tournament is typically run over a period of a few weeks. The tournament takes place in our indoor facilities, Multi-purpose Hall and both Sport Centers (building 18 and 17).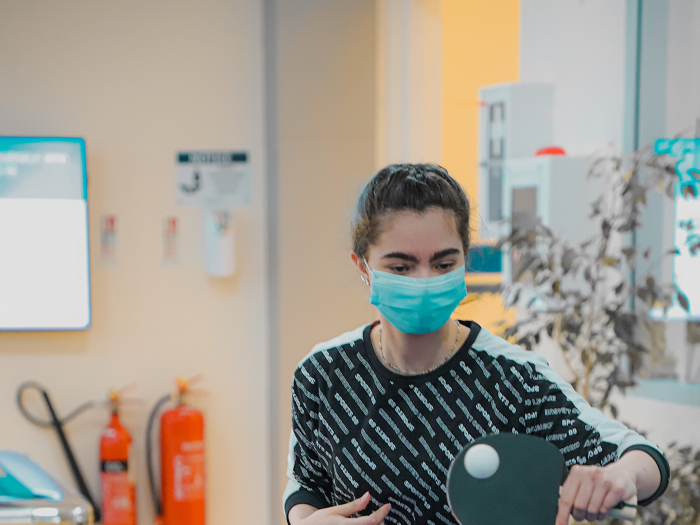 Table tennis Tournament
We have a Male and Female table tennis tournament that is popular with the students as well as faculty staff members. The tournament is conducted in our indoor facilities, Multi-purpose Hall and both Sport Centers (building 18 and 17).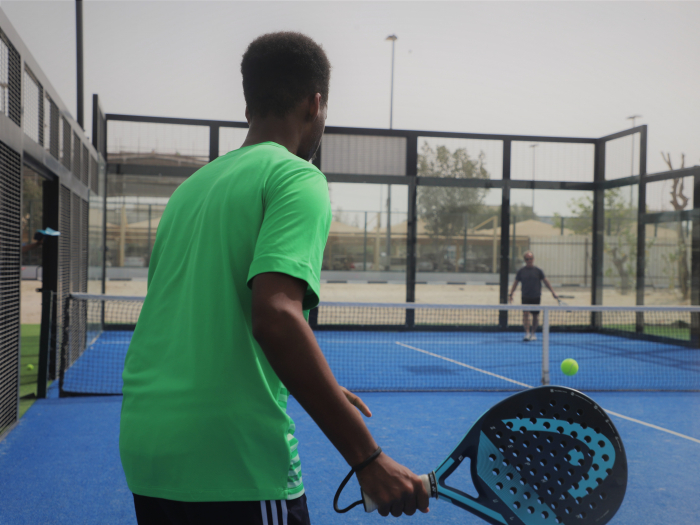 Padel Tournament
Padel is one of the fastest growing sports in Qatar and a new sport at UDST. In an academic year 2022/23 we will organize male and female tournament in teams of doubles. The tournament will be conducted in our brand-new Padel courts, located in Multi-sport Hall under AC as well as new outdoor courts located in Events park. The sport is fun and enjoyable, and you can be part of one of the fastest growing sporting activities in the country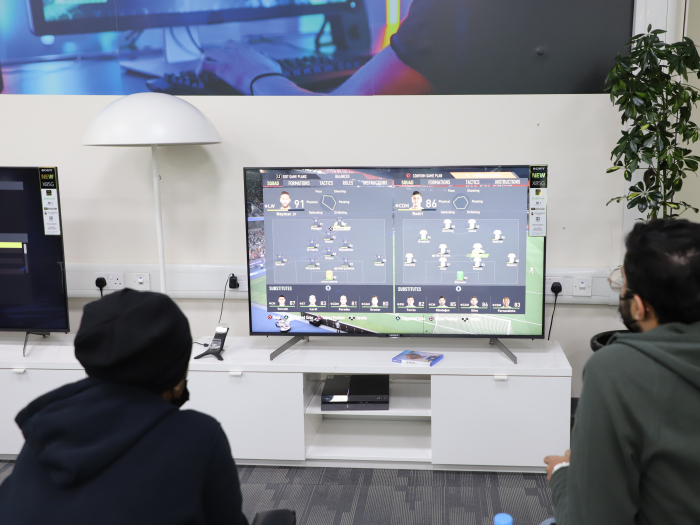 E-gaming FIFA Tournament
An extremely popular event, which targets students, faculty, and staff in one of the most stand out e-gaming events run in our state-of-the-art Male and female Falcon's nest. E-gaming center typically run for a duration of a few weeks and are fun and action packed. We have a variety of Tournaments such as FIFA, racing, and adventure gaming to capture the wide range of interest amongst our students and staff, using the latest gaming console and latest games, viewing the games on 65-inch smart TVs to enhance the gaming experience. Plus certain competitions when and where appropriate may be held one of the UDST theatre(s).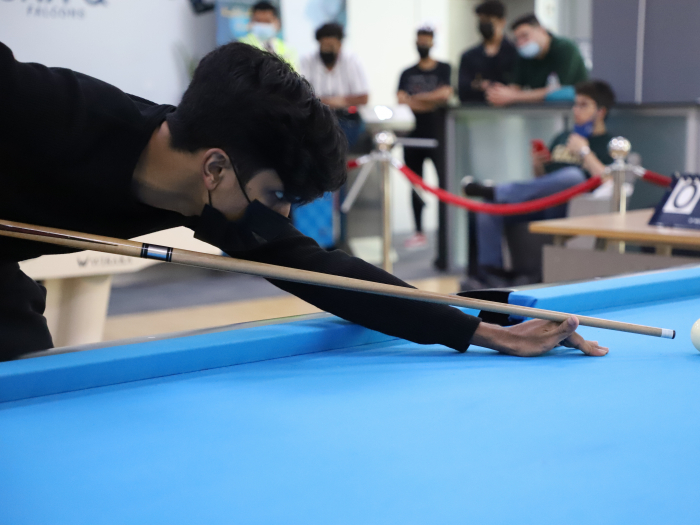 Billiard Tournament
Billiard tournament is one of our longest running tournaments in the university. The tournament takes place in our leisure activity area located in our Sport Centers (Building 18 and 17). The tournament has grown over the years and is one of the most popular activities among the students. It is highly competitive and always displays intense spectacle for participants as well as spectators.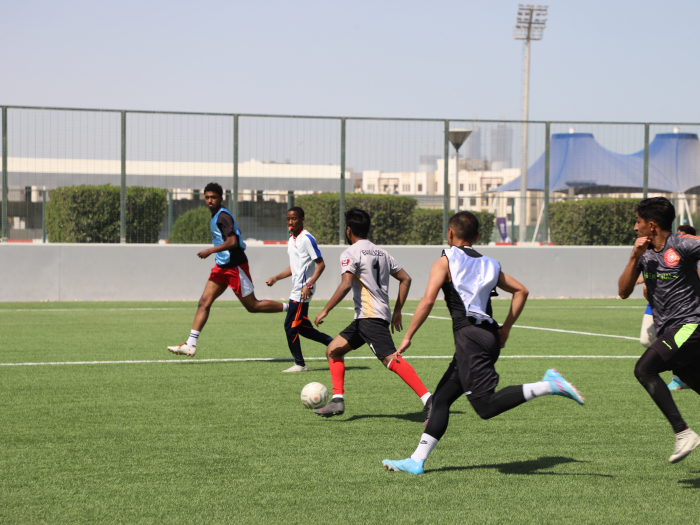 Outdoor Football Tournament 7 v 7
Same as Futsal, Outside football tournament is amongst the favourite for the students as it gathers a large interest in participants and spectators. The tournament is run on our beautiful outdoor football pitches, which we divide into 3 cross fields. Each team must have a minimum of 9 and a maximum of 12 members. The tournament is always fun filled and action packed and runs for throughout the bulk of the semester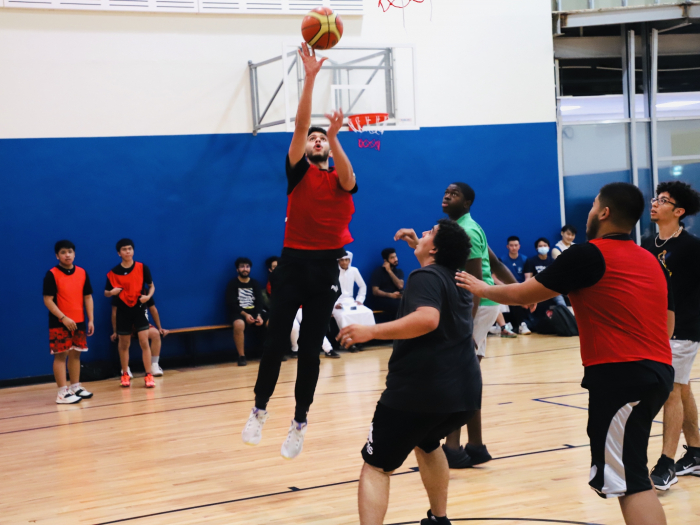 Basketball 3 v 3 Tournament
This tournament takes place in our state-of-the-art indoor Sports Halls, located in both Sports Centers (building 18 and 17). The tournament is played in a half court format, each team can have a minimum of 4 and a maximum of 6 players and the tournament goes over a period of a several weeks. It displays a competitive game that are enjoyable for all, players as well as spectators.
Chess
This sport has been generating a lot of interest amongst our students. It is challenging, fun, and thought-provoking, it takes place in our male and female Nest, it is a one-on-one tournament that goes over a period of a few weeks. Of note, anyone interested in more ongoing chess training and competitions should contact us as we will be developing a chess club in the near future.