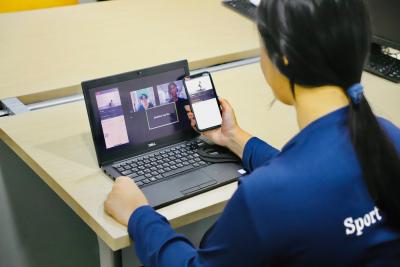 University is a key developmental period for students, and the transition from high school to post-secondary life adds new demands and challenges on student's overall wellbeing. Academic stress and social stress result in elevations of psychosocial distress and adjustment difficulties. These increased stressors can negatively impact a student's overall wellbeing. Moreover, behaviors such as poor nutrition choices and a sedentary lifestyle have been associated with higher levels of stress. As such, stressors including academic, social, behavioral, and psychological could be considered as negative contributing factors to the overall wellbeing of students at UDST. To tackle these underlying issues, wellness interventions have been widely used by universities across the globe. Moreover, the healthy lifestyle promotion associated with the proposed wellness intervention strategy aligns with the priorities set out in Qatar's National Vision 2030. Of note, the American College Health Association (2004) has also consistently prioritized the promotion of healthy behaviors on campuses.
As part of the Campus Wellness Strategy, the following research projects have been initiated by the Sport and Wellness (S&W) Department in collaboration with the College of Health Sciences:
1.    A pilot study comparing the effectiveness of virtual personal training with small group training was completed by the S&W department in 2020 amid COVID-19. 
•    Title: Effectiveness of Virtual Exercise Training Programs at College of North Atlantic Qatar: Personal Training (1:1) vs. Small Group Training (1:2; 1:3; 1:4)
2.    In collaboration with the College of Health Sciences, Sport and Wellness conducted a research study (Pilot) to understand the existing wellness status of UDST first-semester students in the College of Health Sciences and evaluate the efficacy of current wellness interventions. The study involved 120 students from the College of Health Sciences.
•    Title: Effect of Virtual Wellness Assessment among first-year School of Health Sciences (Pilot Study).
3.    Building on the knowledge and understanding gained from the pilot studies, S&W and the College of Health Sciences are working together to determine the effectiveness of intensive wellness interventions during the Fall 2022 semester across the UDST campus in enhancing the mental and physical health of first-semester UDST students.
•    Title: Determining the most effective interventions to maximize students' mental and physical health in the university setting.
Sport and Wellness continues to embrace applied research opportunities through both internal and external collaborations, particularly in the area of wellness.